Success Tips for Opening a Solo Practice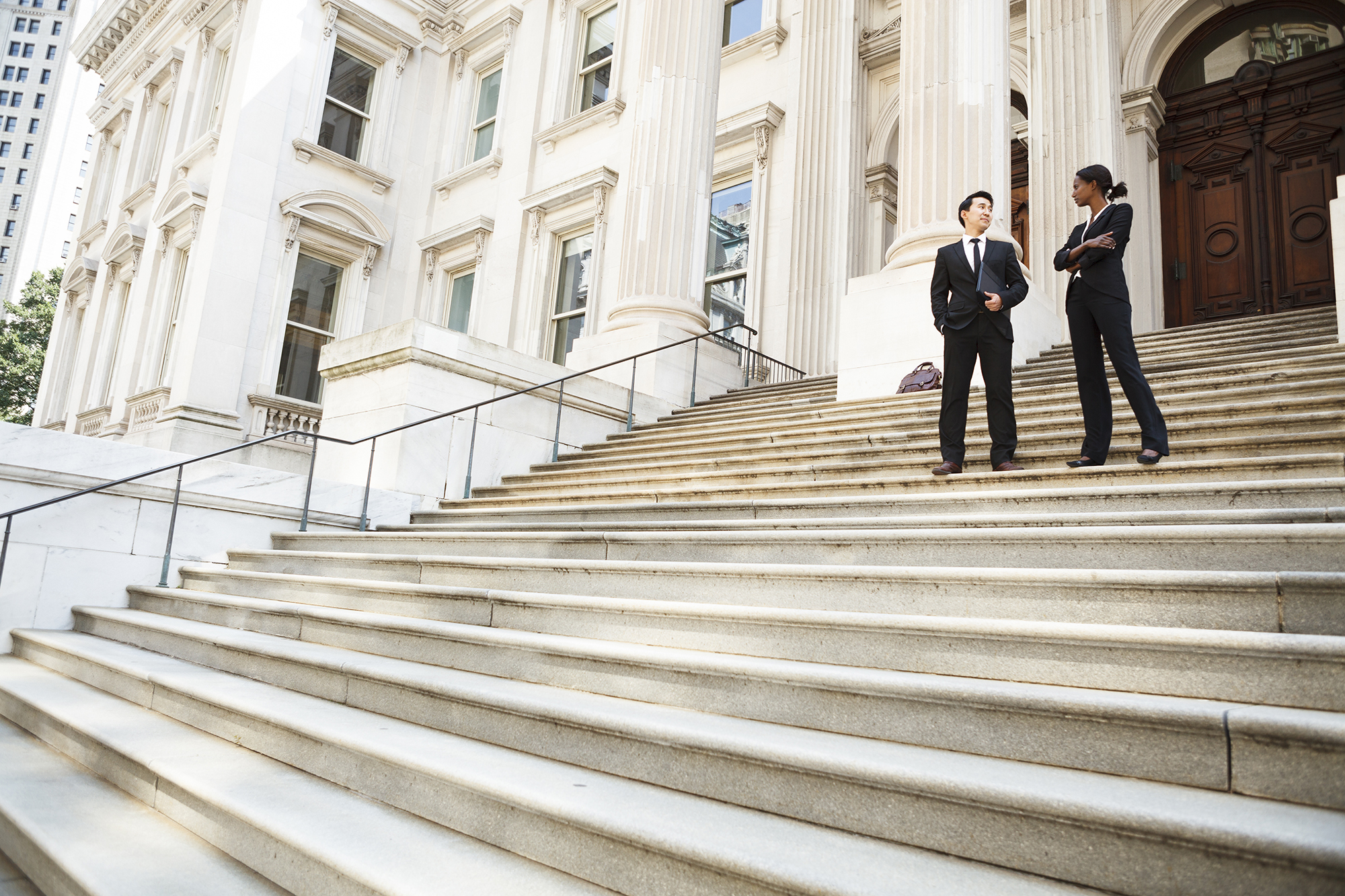 If you're thinking of opening your own law firm, having a JD might not be enough – you might also need a math degree.
You'll have to add up your projected monthly revenue, subtract your estimated expenses, and multiply by 12 to come up with a working budget. Oh, and you'll also have to divide your time between running a business and living your life.
"Do the math," says Boston lawyer David Russman. "First, you need to take a hard look at the numbers and fully assess your finances. How much money do you need to generate to feed yourself and your family, pay the mortgage, and keep the lights on? You need to generate the business, do the legal work, send out the bills, fix the copier, maintain the files, and lick the stamps. On the other hand, it is tremendously rewarding. You practice the law you want, you pick the clients you want, you work the hours you want. And you keep the profits."
Read 9 Tips You Need to Know Before Starting a Solo Law Practice by David Russman here.
Lawyers Mutual can help you navigate the new normal. Our email newsletter "Practice Reimagined" offers timely tips, pointers and valuable links on wellness, work-life balance and quality of life – delivered straight to your in-box. Lawyers helping lawyers. It's what we've been doing more than 40 years.
9 Tips from David Russman
"Maybe you are a lawyer with a jerky boss." Russman writes. "Or you're underpaid and/or overworked. Or you're practicing in a mind-numbing area of law. Or you want more flexibility. Or you're still looking for a law job. Or you simply want to strike out on your own. The beauty of launching your own law practice is that, unlike many businesses, you don't need much to get going."
Here are Russman's 9 Tips, with some excerpts. Read the whole article to learn more.
Do the math. "Make a list of every real and estimated expense, both personal and business. Then think about the expenses you can reduce or eliminate. (Do you need HBOand Showtime?) After you tally it up, take that total run-rate, add 30 percent more for taxes, and calculate how much business you'll need to do as a solo law practitioner. For example, if your monthly personal bills and anticipated business expenses total $6,000, with taxes you'll need to generate about $8,000 a month. Then figure out what rate you can reasonably bill at. If it's $200 per hour, you'll need to generate 40 billable hours a month. That's 10 hours a week, two hours a day. Can you do that? How?"
Get a great computer (if you don't have one already). "As a solo lawyer, your computer is your most important hard asset. If it goes down, you're temporarily out of business."
Keep your overhead low. "Every dollar adds up quicker than you think (especially if you just invested in that great new laptop)."
Be thoughtful with your banking. "Do you want or need the footprint of a national bank? Or would a smaller neighborhood credit union offer more value? Research the banks' respective offerings for small businesses."
Get your website in order. "How fancy does it need to be? That probably depends on your practice; the transactional lawyer's website looks different from the immigration lawyer's."
Name your solo practice carefully. "There are rules about law firm names. If you want to name your firm Smith Law Offices—note the plural 'offices'—but you only have one office, that might get you in trouble. Also, it may go without saying, but you can't be Smith and Johnson, LLP if there is no Johnson."
Buy law malpractice insurance. "Even if it's not required in your state, it buys peace of mind."
Start networking. "[T]hink about potential referrers in your existing and extended networks…. it's never too early to network. If you're planning to launch your solo practice in six months, let people know your plans now. Then remind them closer to your official launch date."
Rise to the challenge. "Often, the idea of launching a solo law firm is more daunting than the reality."
Source: New England Law / David Russman
Have you checked out Lawyers Mutual Consulting & Services? Founded by Camille Stell, who also serves as president, LMCS is a subsidiary of Lawyers Mutual. Its mission is to help firms build a modern law practice. It does that by offering expert advice and assistance with law firm trends and best practices. Camille and LMCS help lawyers and firms create strategic plans and succession plans. A popular speaker and writer, Camille loves to guide lawyers through succession planning and into Life after Law. Contact her today.