Stop and Think Before You Dump That Difficult Client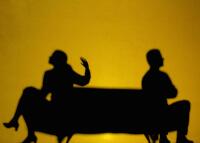 Lawyers Mutual has warned us time and again that some prospective clients are bad news and should be politely turned away      
But just as important as avoiding rotten apples is knowing how and when to get rid of them.
The best time, of course, is before you take the first bite. Ideally, this occurs in the initial consultation or even earlier – perhaps in the phone call requesting an appointment 
Unfortunately, that does not always happen. We find ourselves sitting across the conference table from clients we know we have no business talking to. A little voice inside our head is saying no, no. And yet we sign them up anyway.
Sometimes we do this because we are greedy. Other times we empathize with the client and genuinely want to help. We remind ourselves that the relationship does not have to be permanent. We can always send a "Dear John" letter and call off the engagement, right?
Maybe.
For starters, you have to follow the Rules of Professional Conduct (see Rule 1.16: Declining or Terminating Representation). In some situations you have to get court permission before you can withdraw.
And even when you are allowed to break free, you may part ways with an angry ex-client who will say bad things about you – or worse.
Nasty Phone Calls Are No Reason to Neglect Case
Consider this cautionary tale from New Jersey about how to deal – or not deal – with difficult clients.
In the Matter of Azar (DRB 13-041, New Jersey), a lawyer was slapped with three separate ethics grievances. In each instance, the attorney was alleged to have abandoned the clients' interests and "engaged in a pattern of failure to communicate" after the clients became hard to work with, according to Professional Liability Matters.
In one case, the attorney became agitated with a client's repeated "nasty" phone calls. In a second matter, the attorney failed to communicate because of a language barrier. And finally – three strikes you're out – the attorney failed to return a client's phone calls.
The case went to a hearing, where the Disciplinary Review Board concluded that the lawyer neglected his clients' interests and was not a zealous advocate on their behalf. The Board also found that the attorney had not protected a client's interest on termination of representation, in violation of New Jersey's version of Rule 1.16.
From Professional Liability Matters:
The Board's decision serves as a reminder to attorneys and other professionals that ethical rules and obligations apply even in the face of the most difficult clients. Professionals should develop a plan to avert ethical issues and possible malpractice claims. This includes clearly establishing your role with the client so that the client understands the scope of the representation and its limitations, and setting forth clear expectations of what the client hopes to achieve at the outset.
Here are some other risk management tips:
Develop specific criteria for selecting clients.
Steer clear of prospects who have had bad experiences with other attorneys in the past.
Put fee agreements in writing.
Document all communications with the client.
And oh yeah, return your phone calls.
Jay Reeves a/k/a The Risk Man is an attorney licensed in North Carolina and South Carolina. Formerly he was Legal Editor at Lawyers Weekly and Risk Manager at Lawyers Mutual. He knows a thing or two about rotten apples. Contact jay@lawyersmutualnc.com, phone 919-619-2441.
Sources: