Stay in the Game – and Help Others - Through Emeritus Pro Bono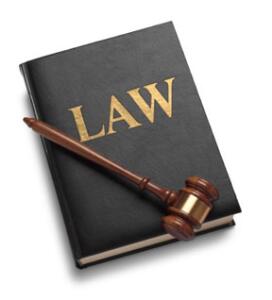 Are you a retired or inactive lawyer but still want to use your skills to make a difference in people's lives?
Apply for Emeritus Pro Bono status with the State Bar.
It's a way of volunteering that can pay off big-time.
"I've been very fortunate in life, much of which has been due to being a lawyer," says Thomas Siekman in the Winter 2014 issue of the State Bar Journal. "Volunteering with Pisgah Legal gives me the opportunity to use the lawyering that has been so good to me to help people receive their rightful access to the law's protections."
Siekman is just the sort of attorney the Emeritus Pro Bono program was designed for. Retired in Asheville, he is licensed in other states but not here. He has a wealth of experience, including a stint as general counsel for Compaq.
Most of all, he wants to help his neighbors in need – or, as he puts it, those who "through no fault of their own … find themselves facing homelessness, being disabled without income, growing up as a child in unsafe surroundings, or living in a situation where domestic violence is a reality."
Doing Well by Doing Good
North Carolina's emeritus pro bono program was launched in 2008. It is open to:
Retired attorneys
Out-of-state attorneys
North Carolina lawyers on inactive status
The program created a new membership class allowing both inactive in-state attorneys and out-of-state attorneys to provide pro bono legal aid through an established legal services program under the supervision of a practicing attorney.
Participating attorneys are not required to pay membership dues or maintain continuing legal education hours. But many of them take advantage of free or low-cost trainings offered by legal aid organizations on particular substantive areas of law.
Pro bono lawyers are even usually provided with malpractice insurance coverage by their legal aid host group. And they can volunteer as many hours as they choose.
Your Help is Needed
A 2009 study of the American Bar Association found that only one in five legal problems faced by low income individuals are addressed by an attorney.
"The ABA also found that for every client served, another is turned away," according to the Bar Journal. "The need for legal services is great, and pro bono rules recognize the unique position of seasoned attorneys in retirement to help meet the need. As a group, retired attorneys may have more free time to devote to volunteering. Such attorneys also have considerable expertise as legal professionals that benefits legal services organizations and needy clients."
How Do I Sign Up?
Read the rules pertaining to pro bono status. The emeritus rules for inactive North Carolina attorneys can be found at 27 NCAC 1A, Rule .0201(c), Classes of Membership, and 27 NCAC 1D, Rule 0901(b), Conditions upon Transfer (to inactive status). The pro bono status rule for out-of-state attorneys can be found at 27 NCAC 1D, Rule .0905, Pro Bono Practice by Out-of-State Lawyers.
Complete the petition for pro bono status. Note that the requirements and petitions for out-of-state lawyers and North Carolina inactive attorneys are different.
Identify a practicing attorney in good standing at a supporting nonprofit legal services corporation to serve as a supervisor and obtain a Statement Regarding Supervision.
Submit all forms and supporting documents to the North Carolina State Bar, Membership Department, PO Box 26088, Raleigh, NC 27611. Materials should be submitted at least 30 days prior to the council meeting when you want your petition to be considered. Council meetings are held annually in January, April, July, and October.
Have you served as an emeritus pro bono attorney? Send us a comment and tell us about your experience.
Sources:
Jay Reeves a/k/a The Risk Man is an attorney who has practiced North Carolina and South Carolina. Formerly he was Legal Editor at Lawyers Weekly and Risk Manager at Lawyers Mutual. Contact him at jay.reeves@ymail.com.