State Bar Opinion Clarifies Ethical Duties of Attorney GAL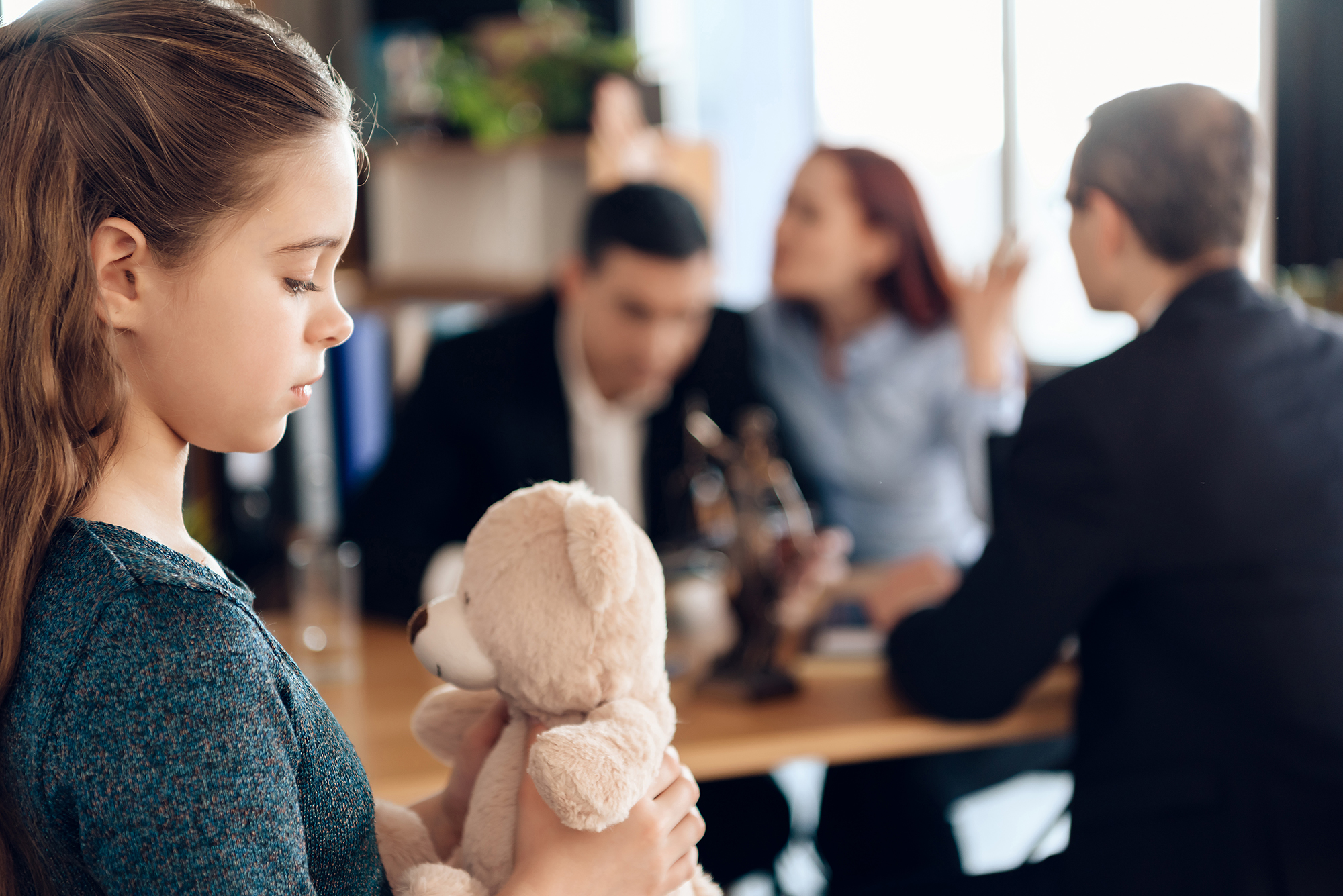 Lawyers who serve as both Guardian Ad Litem and attorney advocate in an abuse, neglect, and dependency cases cannot testify as a witness unless directed to do so by the court.
That's according to 2022 Formal Ethics Opinion 1, approved by the State Bar in April.
In some abuse, neglect and dependency cases, lawyers are appointed only as GAL. In other cases, they are appointed to serve as both GAL and attorney advocate.
In 2022 Formal Ethics Opinion 1, the State Bar said attorneys serving only as GAL may prepare a court report and offer it into evidence.
"However, if the court appoints the attorney in the dual role of GAL and attorney advocate, the attorney may only proceed if the attorney informs the court of the ethical concerns associated with the attorney's dual role and the court concludes that the attorney may proceed in the dual role," the opinion says. "Generally, when an attorney is appointed in a purely GAL role, the attorney does not have an attorney-client relationship with the child and therefore most of the Rules of Professional Conduct do not apply. 2004 FEO 11. However, when an attorney is appointed to serve the dual role of GAL and attorney advocate, the Rules of Professional Conduct apply."
Read 2022 Formal Ethics Opinion 1 here.
Lawyers Mutual keeps you current on important ethics developments. Our Byte of Prevention blog features industry news, tips and valuable links on everything from work-life balance to winding down your practice. Our email newsletter "Practice Reimagined" brings cutting-edge insights straight to your in-box. And our skilled team of underwriters, claims counsel and risk management professionals are by your side when you need us most. Lawyers helping lawyers. It's who we are, and it's what we've been doing since 1977.
Background Information on GAL/ Attorney Advocates
The following is from 2022 Formal Ethics Opinion 1:
"The North Carolina Guardian ad Litem (GAL) Program, which was established through N.C. Gen. Stat. § 7B-1200, represents juveniles in district court proceedings involving allegations of abuse, neglect, and/or dependency. When a county department of social services agency files a petition alleging that a juvenile is abused or neglected, the GAL Program is appointed to represent the juvenile. When dependency is the sole allegation in a petition, the appointment is discretionary. Under N.C. Gen. Stat. § 7B-601(a), an attorney advocate must be appointed 'to assure protection of the juvenile's legal rights' in every case where a nonattorney is appointed as the guardian ad litem. In all cases where an appointment occurs, the appointment must be made through the GAL Program, pursuant to N.C. Gen. Stat. § 7B-601 and N.C. Gen. Stat. § 7B-1200. However, as per N.C. Gen. Stat. § 7B-1202, the court may appoint 'any member of the district bar to represent the juvenile' if 'a conflict of interest prohibits a local program from providing representation.'"
NC Rule of Professional Conduct 3.7: Lawyer as Witness
(a) A lawyer shall not act as advocate at a trial in which the lawyer is likely to be a necessary witness unless:
(1) the testimony relates to an uncontested issue;
(2) the testimony relates to the nature and value of legal services rendered in the case; or
(3) disqualification of the lawyer would work substantial hardship on the client.
(b) A lawyer may act as advocate in a trial in which another lawyer in the lawyer's firm is likely to be called as a witness unless precluded from doing so by Rule 1.7 or Rule 1.9.
Comment [1] Combining the roles of advocate and witness can prejudice the tribunal and the opposing party and can also involve a conflict of interest between the lawyer and client.
Comment [2] The tribunal has proper objection when the trier of fact may be confused or misled by a lawyer serving as both advocate and witness. The opposing party has proper objection where the combination of roles may prejudice that party's rights in the litigation. A witness is required to testify on the basis of personal knowledge, while an advocate is expected to explain and comment on evidence given by others. It may not be clear whether a statement by an advocate-witness should be taken as proof or as an analysis of the proof
Sources: 2022 Formal Ethics Opinion 1 | North Carolina State Bar (ncbar.gov)
and NC Rules of Professional Conduct
Why choose Lawyers Mutual for your financial protection? One reason is experience. Lawyers Mutual has been in business since 1977 and insures more than 8000 lawyers in North Carolina. We've been providing continuous protection from professional liability to NC lawyers longer than any other insurance company. Another reason is stability. The company's financial strength is absolute. Since 1999, Lawyers Mutual has paid dividends fourteen times, with more than $8 million dollars returned to policyholders since 2011. Want even more reasons? Visit our website, give us a call, or ask a colleague why Lawyers Mutual is the smart choice for liability coverage.