Spinal Tap Lawsuit Seeks $125 Million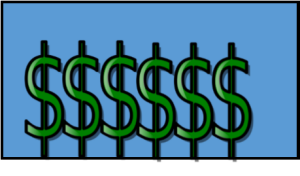 A member of the heavy metal band Spinal Tap is suing a media company for $125 million, claiming he's been cheated out of revenues from the 1984 mockumentary This is Spinal Tap.
Harry Shearer – who wrote the movie with bandmates Christopher Guest and Michael McKean and director Rob Reiner – says he has never been fairly compensated for soundtrack and merchandise sales, according to The Hollywood Reporter.
In a complaint filed in California state court, Shearer accuses Vivendi, the conglomerate that owns the rights to the film, of improper accounting, unfair trade practices and income manipulation. He alleges that although This is Spinal Tap has been enormously profitable, he and his co-creators were paid only $179 for music and merchandising from the year of the film's release through 2006.
Shearer, who is one of the world's most famous animation actors through his work on The Simpsons, is also seeking to regain copyright to the film.
Lights, Camera, Lawsuit
It is not uncommon for entertainers to sue producers and managers for unfair dealings. Here are 9 examples:
Raquel Welch vs. MGM. The star of Myra Breckenridge sued for breach of contract, defamation and civil conspiracy after the studio fired her from the 1980 film Cannery Row. Outcome: Welch was awarded $10.8 million ($8 million in punitive damages, $2 million in compensatory damages) in 1986; following an appeal and retrial the punitive award was dropped to $5 million.
Speed the Plow producers vs. Jeremy Piven. The producers of the acclaimed play by David Mamet sued Piven after he left the production due to mercury poisoning from eating bad fish. Outcome: The producers eventually recouped their investment and Piven paid nothing.
Tim Hutton and Mary Steenburgen vs. MGM. The award-winning duo sued for breach of contract after MGM shelved their 1983 film Roadshow. Outcome: Steenburgen settled for an undisclosed sum. Hutton won $9.75 million in court.
Sylvester Stallone vs. DEM Productions and FM Entertainment. Sly had a brief cameo in the 1997 film The Good Life, starring his brother Frank. But he said the producers promoted the film as if he was the star, and he sued them for $20 million. They counterclaimed for $50 million, claiming Sly and his brother had tried to take over the movie. Outcome: The case settled on undisclosed terms.
Dan Rather vs. Leslie Moonves, Sumner Redstone, CBS, and Viacom. Rather was removed as anchor of CBS Evening News after he participated in a 60 Minutes segment on George W. Bush's service in the National Guard. The report relied on a document that was revealed to be a fake. Rather sued for breach of contract and blamed the network for not investigating the Bush document more thoroughly. Outcome: The case was dismissed.
Jeffrey Katzenberg vs. Disney. After being forced out as head of Disney's animated features division, he sued for revenues from Aladdin, The Beauty and The Beast and other films. Outcome: The parties reached a confidential settlement.
Aaron Spelling vs. Farrah Fawcett: Though no lawsuit was actually filed, producer Spelling threatened to take Fawcett to court after she walked away from Charlie's Angels after just one season. Outcome: She agreed to guest appearances in future shows.
Estate of Paul Walker vs. Richard Taylor. The estate sued one of the actor's close friends for wrongful conversion and fraudulent concealment of a 2011 Porsche GT3 RS and other cars that had belonged to the deceased. Outcome: Pending.
James Gandolfini vs. HBO. Tony Soprano wanted a raise from $400,000 per episode of The Sopranos and threatened to walk if he didn't get it. HBO counterclaimed for $100 million if he didn't show up for work. Outcome: After a delay in taping, the parties settled.
Sources: