Solos and Small Firms are Linking In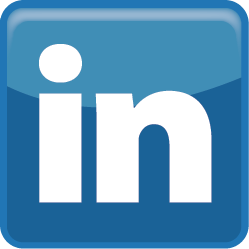 Want tons of timely tips on running your law office – delivered straight to your inbox absolutely free, no strings attached?
Join the GP Solo LinkedIn group.
The group is a part of the American Bar Association's Solo, Small Firm and General Practice Division. It connects solos and general practitioners worldwide in conversations on everything from client bills to practical skills.
It costs nothing to join GP Solo LinkedIn, and you don't have to be an ABA member.
Simply sign onto LinkedIn and register here in seconds.
After that you will get an email every few days with links to ongoing discussions with solos and general practitioners from Siler City to Singapore on practically any topic imaginable.
You can participate in the conversation or simply sit back and take notes. Or you can post your own comment or question.
Think of it as a rollicking, peer-driven legal education roundtable.
As an example, here is a list of threads started on just one day - January 26:
How much are you spending on business administration?
Tips on dealing with anger.
Five ways to be a positive professional.
Going to law school was the biggest mistake of my life.
Landing a paralegal position.
The current state of Title VII.
It's interesting to see what topics spark debate.
A recent post on trust accounting received a reception that was chilly as an Arctic ice floe. But a question about hourly rates – how to set them, when to adjust them, whether to charge different rates for different clients – lit up the virtual switchboard
GP Solo LinkedIn is the internet at its best. It brings lawyers with common interests together. It offers a clearinghouse for information and advice. It can be accessed wherever you are, whenever you want.
And it doesn't cost a dime. So power up and link in. Your bottom line might thank you.
Jay Reeves a/k/a The Risk Man is an attorney licensed in North Carolina and South Carolina. Formerly he was Legal Editor at Lawyers Weekly and Risk Manager at Lawyers Mutual. He is LinkedIn. Contact jay.reeves@ymail.com, phone 919-619-2441.