Six Things to Know About Paralegal Certification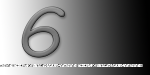 The North Carolina Paralegal Certification Program is 10 years old and going strong.
That's good news not only for paralegals, but for lawyers and clients as well.
The program traces its origins back to 2001, when a grassroots gathering of paralegals, lawyers and educators began brainstorming ways to boost professionalism in the field. From those discussions arose the paralegal certification program, launched by the State Bar in 2004.
Right out of the gate, the effort was a success. Thousands of paralegals have become certified since its inception.
"On average, approximately 300 paralegals attempt to obtain their North Carolina paralegal certification each year," writes Erica McAdoo – herself a certified paralegal – in the NC State Bar Journal. "[A]nd the employment options and opportunities for paralegals continue to grow."
Early on, paralegals could achieve certification based primarily on experience. Now they must complete a process similar to what lawyers go through to become licensed. This includes passing an exam, meeting educational requirements and taking continuing education courses.
One big difference: The certification program is voluntary. You don't have to be certified to work as a paralegal in North Carolina.
But certification gives paralegals a leg up by showing they've met high standards and are committed to their profession.
Six Facts About Paralegal Certification
The process starts with an application (available here) and a filing fee of $125. The application must be accompanied by an official transcript from a qualified paralegal program.
Applicants must be a legal U.S. resident and have the following educational credentials: (a) an associate's, bachelor's or master's degree from a qualified paralegal studies program; (b) a certificate from a qualified paralegal studies program and an associate's or bachelor's degree in any discipline from an accredited post-secondary institution; or (c) a juris doctorate degree from an ABA-accredited law school.
Here is a list of qualified paralegal studies programs in North Carolina. All ABA-approved programs are automatically qualified. Review the ABA requirements and approved programs here

.

There is a three-hour exam with five domains – communication, research, analysis, documentation and organization. The 150 multiple-choice questions cover civil litigation, commercial law, criminal law, ethics, family law, legal research, real property, and wills, trusts and estate administration. The test is based primarily on North Carolina law. Click here for a free exam study guide.
Paralegals must complete six hours of approved continuing legal education each year, with at least one hour of ethics.
Certification lasts 12 months. A certificate can be renewed by completing a renewal application, paying a $50 fee and showing proof of CLE compliance.
Are you a certified paralegal? How has it helped your career? Do you encourage paralegals in your firm to seek certification? Why or why not?
Sources: