Should You Use A Legal Recruiter?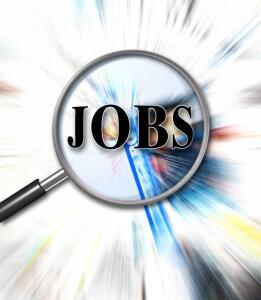 If you're a recent law grad looking for work, you might consider signing up with a legal recruiter.
It just might be your ticket to ride.
For law students, though, the road might be a bit bumpier.
"As a rule, firms do not use legal recruiters to hire students, and that includes LL.M. students," writes this Fordham Law School career counselor. "Law firms receive hundreds of resumes from law students each year. If they are looking for international students or LL.M. students, they can go to ISIP (the job fair held annually for LL.M. students at NYU) or reach out to the law schools directly. They do not need to pay recruiters to hire students, so they won't.  It simply doesn't make good business sense."
What Legal Recruiters Do
Typically, legal recruiters are engaged by BigLaw firms to fill open positions. The recruiter gathers resumes and arranges interviews with qualified candidates. If a job is offered, the firm pays the recruiter a fee, which is usually based on a percentage of the new hire's salary.
Here's more – from Yale Law School careers department – on how the process works:
Depending on the arrangement with the firm, the engagement may be contingent or exclusive. In a contingent engagement, the recruiter is one of several being used to locate talent for this position. In an exclusive engagement, the recruiter is the only one being used by the employer. In both cases it is the usually the employer, not the candidate, who pays the fee.
That fee can be hefty, which is why small and midsize firms don't often use recruiters. They simply don't have the budget.
Which leads to Tip Number One: if your goal is to land a job at a small firm, don't waste your time with a recruiter. Be your own recruiter.
Seven Things To Know About Legal Recruiters
Do your homework. Not all recruiters are equal. Research different ones. How long have they been in business? What is their placement success?
Experience counts. The top targets for recruiters are young lawyers with one to six years experience. After year seven or eight, you are considered past your recruiting prime – that is, unless you have a known reputation and a portable book of business that you can bring with you to your new firm.
Only exact matches need apply. Legal recruiters seek candidates who have the specific practice skills and experience for the position. For example, a recruiter will not submit a family law attorney for a bankruptcy position.
Stay involved. Don't just sit back and wait for the job offers to come in. Meet with your recruiter early on and come up with a search strategy. Ask where your materials will be sent. Check in with your recruiter regularly. Be active, not passive. It's your career, after all.
Study hard. The most highly sought recruits are those who attended a top 10, 15 or 20 school and ranked in the top 10 or 15 percent of their class.
Recruiters are not guidance counselors. "If you are at a career crossroads and are not sure what you want to do next professionally, recruiters cannot help you," says Career Strategies. "They are not schooled in career assessment. They are not marketing professionals or trained resume writers. Most legal recruiters – in fact, every legal recruiter I have ever met – are former attorneys. They are deal-makers who try to find candidates who match an employer's job specification."
Focus your sales pitch. A job search is about selling yourself. Your resume is your sales brochure. Tailor it to meet the specifications of the desired position. Delete extraneous information. Pull language from the job posting and incorporate it in your cover letter.
Work from the inside out. Do you know someone who works at a firm you would love to join? Submit your resume through them. Ask them to put in a good word for you or provide a written reference. A personal connection goes a long way.
Finally, think positively: legal recruiters fill only three percent of available jobs. Ninety-seven percent are filled the old-school way – by applying with the firm directly.
Have you ever used a recruiter? What was your experience like? Do you have advice for others in your shoes? Send us your comments, and thank you!
Sources:
Jay Reeves a/k/a The Risk Man has practiced law in North Carolina and South Carolina. Formerly he was Legal Editor at Lawyers Weekly and Risk Manager at Lawyers Mutual. Contact him at 919-619-2441 or jay.reeves@ymail.com.