Sharing Fees With Paralegals – Yes or No?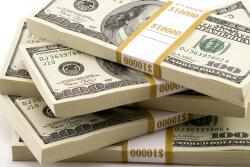 Should lawyers be allowed to pay paralegals a portion of a fee as a reward for good work?
Most states, including North Carolina, say no. Such compensation violates the ethical prohibition on sharing fees with a non-lawyer.
But Wisconsin – the home of the Packers, cheese heads and gubernatorial recalls – says otherwise.
The Wisconsin Supreme Court has ruled that a law firm can pay a paralegal a percentage of the gross proceeds in a case on which the paralegal worked (In re Weigel, 817 N.W. 2d 835 – Wisconsin 2012). The court disagreed with the Wisconsin Office of Lawyer Regulation, which said the compensation plan was an impermissible form of fee-splitting.
The issue of how attorneys can compensate employees is a thorny one.
North Carolina Rule of Professional Conduct 5.4(a) says a "lawyer or law firm shall not share legal fees with a non-lawyer." The rationale, as explained in the comments, is to protect the lawyer's "professional independence of judgment" and prevent third parties from influencing or directing said judgment.
Consistent with this subsection is CPR 289, which says: "It is improper for an attorney to agree to share a legal fee with a paralegal."
All of which seems clear enough.
But read on in Rule 5.4 and you reach subsection (a)(4): "[A] lawyer or law firm may include nonlawyer employees in a compensation or retirement plan even though the plan is based in whole or in part on a profit-sharing arrangement." As above, this section comes with a supporting ethics ruling: "A law firm may set up a profit-sharing plan for firm members and lay employees [CPR 239]."
So it appears North Carolina follows what seems to be the majority view – a law firm can pay non-lawyer employees based on overall firm profits, but not on revenue generated from any particular matter.
But what, exactly, is a "compensation or retirement plan?" What sort of "profit-sharing arrangement" is okay?
Different states have reached different conclusions.
The ABA Model Guidelines for Utilization of Paralegal Services says lawyers should be permitted to compensate "more handsomely" a paralegal "who aids materially" in a "particularly profitable specialty of legal practice." This is the approach the Wisconsin Supreme Court followed in Weigel. Similarly, in Michigan you can pay paralegals based on their work in the firm's sports and entertainment law practice (Michigan LEO RI-143 - 1992).
Closer to home, our State Bar in 2005 Formal Ethics Opinion 6 ruled that a nonlawyer employee who represents disability claimants before the Social Security Administration may be compensated based upon the income generated by such representation.
So now the situation is clear as mud.
One commentary on Weigel suggests that the more restrictive stances taken by state bars like North Carolina encourage "wink and a nod" compensation schemes.
"The ABA Model Guidelines acknowledge the obvious — that lawyers 'may compensate a paralegal based on the quantity and quality of the paralegal's work and the value of that work to a law practice.' Under this universal rule, law firms are essentially left to police themselves. With a wink and a nod, a law firm could give a 'performance bonus' to a paralegal, marketing director or other non-lawyer employee at least roughly based on increased revenues or profit generated in a particular matter. As in other areas, lawyers must follow the ethics rules even where it would be easy to hide a violation."
Where do you stand on this issue? Should lawyers be allowed to split fees with paralegals and legal assistants? Will their professional judgment be compromised by doing so?
We would love to hear from you.
For more information, follow us on: Twitter, Facebook, & LinkedIn.
Jay Reeves is an attorney licensed in North Carolina and South Carolina. He has practiced in both states and was Legal Editor at Lawyers Weekly and Risk Manager at Lawyers Mutual. He writes the Risk Man column of practice pointers and risk management tips. Contact jay.reeves@ymail.com or phone 919-619-2441.