Sending a letter is easier than defending a Malpractice Claim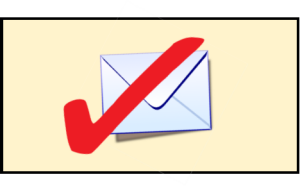 Many malpractice claims stem from failure to document the scope and nature of the representation and fee to be charged the client.
There is a simple fix to this situation that you should consider using to protect yourself and your client – clearly spell out the terms of the arrangement up front by placing it in writing.
Using engagement, disengagement and non-engagement letters does not have to be time consuming, difficult or offensive to the client.  In fact, most clients appreciate having a written description of their relationship with counsel.
From a risk management perspective, client letters decrease the odds that a misunderstanding will arise and increase the likelihood that the case will be entered into conflict and calendar systems.
Engagement letters:  Establishing the relationship
Engagement letters confirm that you have accepted representation and describe exactly what you agree to do for the client.
The form of the engagement letter can vary.  It might be tailored to particular clients and matters, it might be short and relatively informal, or it can be a formal letter/contract with signature lines for both the attorney and client.
A good engagement letter is both a scope-of-work and fee agreement.  At minimum, the letter should confirm your fees and billing. 
Non-engagement letters:  Declining representation
Use non-engagement letters when you consult with a prospective client but decline representation. 
Keep in mind that courts tend to find the existence of an attorney-client relationship whenever reasonable, under the circumstances, for a potential client to look to the lawyer for legal advice.  See In Re Weidner, 310 Or. 757, 801 P.2d 828 (1990).  It is important to confirm that representation is denied in writing so that the potential client does not mistakenly believe you have expressed legal opinion about the merits of the case by declining representation.  See e.g., Togstad v. Miller, 291 N.W. 2d 686 (S. Ct. Minn. 1980).
Disengagement letters:  Closing it out
Letters of disengagement close the attorney-client relationship.  These letters make it clear that your representation is over and you will not take further action in the case.
With the letter of disengagement, return the client's original documents and property.  Also turn over any remaining funds held on the client's behalf.
In most states, the statute of limitations for bringing a legal malpractice action is tolled for as long as the attorney represents the client.  Therefore, it's important to pinpoint the end date of representation.  In non-litigation matters, it might otherwise be difficult to specify the end of representation.