Retain Paper Copies Of These 7 Records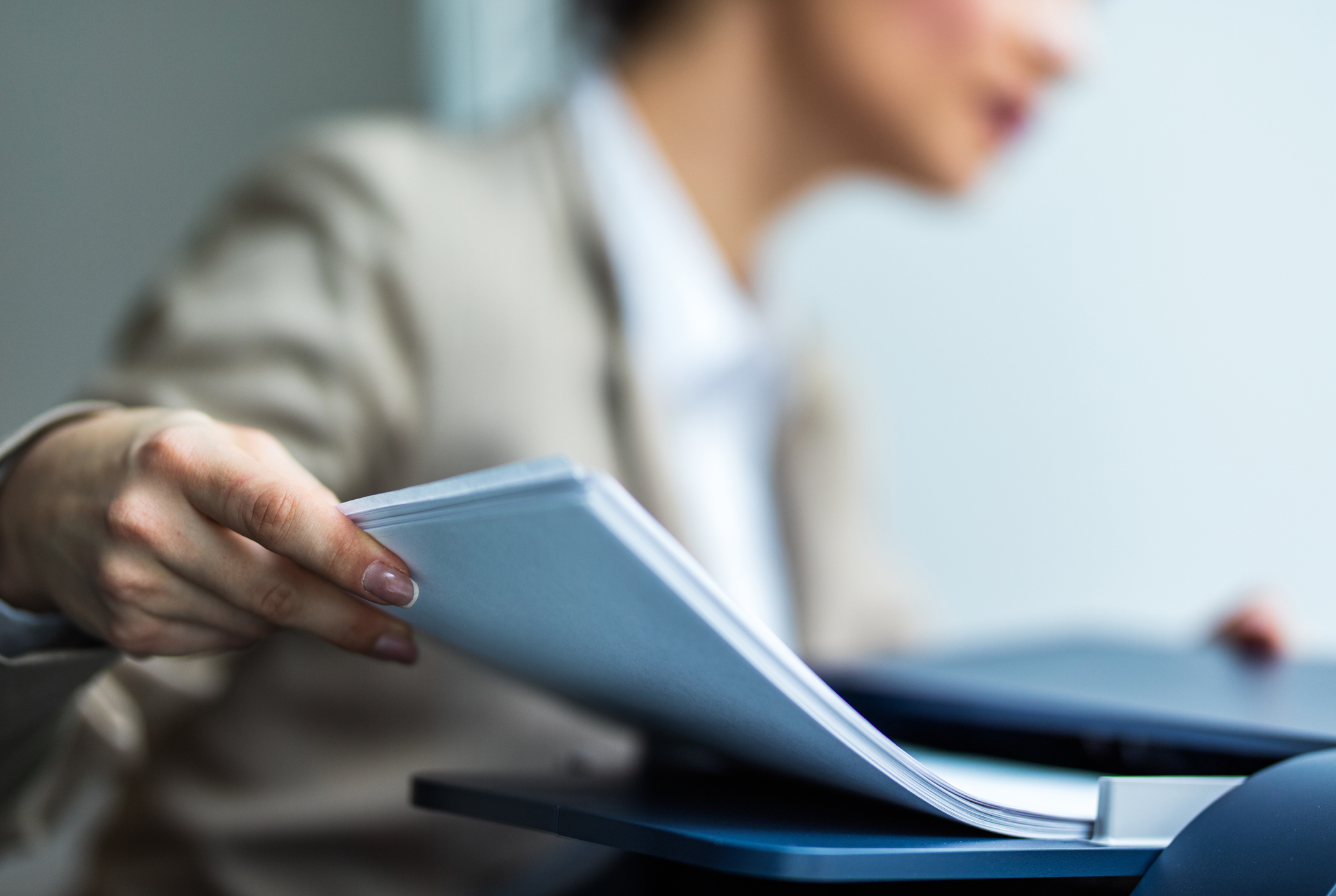 Even though we live in a paperless world, there's still plenty of paper floating around the law office.
Original signed instruments, contracts, tax records, charters, licenses, certificates, and on and on. Law firms attract physical paper.
"From passwords and permits to tax documents, there are many business-related pieces of information that you should keep a physical, nondigital record of," says business writer Jamie Johnson for the US Chamber of Commerce magazine CO.
Why choose Lawyers Mutual for your financial protection? One reason is resilience. Over the course of the 45 years Lawyers Mutual has been in business, we have weathered many crises. By any measure, COVID and the last two years rank at or near the top of the list. But other crises – related to health, weather, financial upheaval, or national security – have come and gone since we began in 1977. Throughout, we have stood beside tens of thousands of lawyers from across North Carolina on their worst days. We've been providing continuous protection in the state longer than any other insurance company. Time after time, we have been there to help our insureds endure tough times or bounce back from a disaster. The company's financial strength is absolute. Since 1999, Lawyers Mutual has paid dividends fourteen times, with more than $8 million dollars returned to policyholders since 2011. Want even more reasons? Visit our website, give us a call, or ask a colleague why Lawyers Mutual is the smart choice for liability coverage.
Seven Paper Records to Hold Onto
Below are recommendations from Jamie Johnson and the US Chamber of Commerce:
Passwords. "Use a password manager like LastPass to keep your passwords straight. But it's also a good idea to keep a physical copy of passwords you regularly use throughout the day. Just make sure you store this document in a safe place where other people can't access it."
Contracts. "You probably use software like DocuSign to electronically sign and store contracts. But it's also a good idea to keep a paper record of contracts, leases, and any other important agreements."
Licenses and permits. "If you receive any documents with a raised seal, you should store these somewhere safe."
Financial documents. "You may want to keep a hard copy of certain financial documents, like promissory notes, annual reports, and insurance documents. And you always want to have a copy of your financial projections on hand to reference when speaking to company investors and stakeholders. And if you run a brick-and-mortar business, you want to keep hard copies of receipts and invoices. That way, if customers request a chargeback, you'll have the necessary paperwork on hand."
Tax records. "You also want to keep paper records of your business's tax records. The IRS requires that you keep a copy of your filed tax returns and any supporting documents for at least three years. You may need to retain your records for six to seven years in certain situations. Maintaining your tax records for at least seven years ensures you can defend your business against potential audits or lawsuits."
Business documents. "If you run an S corp or C corp, you want to keep a record of your articles of incorporation on hand. It's also a good idea to keep a copy of your bylaws and operating agreements. These documents outline how your company operates and its management structure, so it's a good idea to maintain the physical records."
Your company goals and values. "Keep an ongoing list of your company's short-term and long-term goals, and print them so you can regularly review them," writes Johnson. "You might also consider keeping a physical copy of your company's values and hanging them in a place where you'll see them regularly. This can serve as a physical reminder of what you're working towards every day."
Source: 7 Paper Records You Should Keep at Your Business (uschamber.com)
Lawyers Mutual is here for you at every stage of your law career: from your first day on the job to your last day before retirement. Our Byte of Prevention blog features industry news, tips and valuable links on everything from work-life balance to winding down your practice. Our email newsletter "Practice Reimagined" brings cutting-edge insights straight to your in-box. And our skilled team of underwriters, claims counsel and risk management professionals are by your side when you need us most. Lawyers helping lawyers. It's who we are, and it's what we've been doing since 1977.