Remembering Jimmy V: Don't Ever Give Up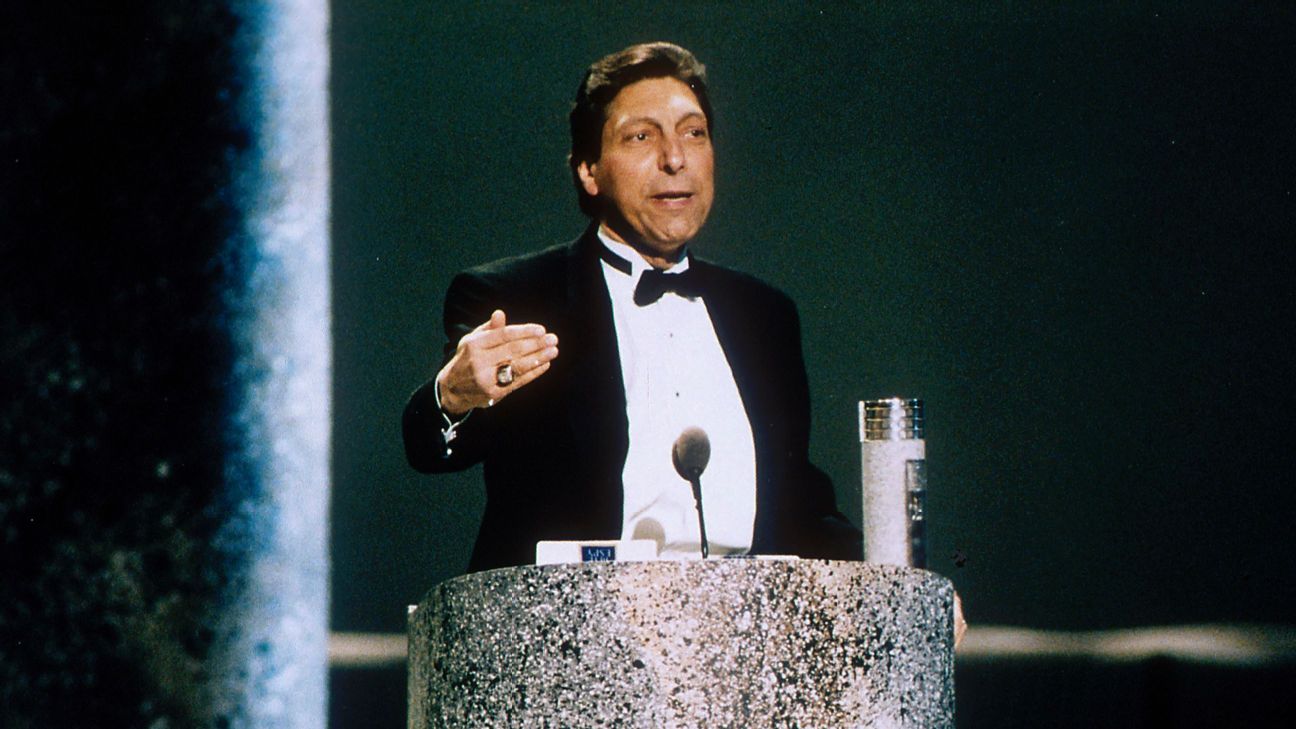 Don't give up, don't ever give up.
That was one of the memorable lines from a 1993 speech filled with memorable lines. The speaker was former N.C. State basketball coach Jim Valvano, who was accepting the Arthur Ashe Courage and Humanitarian Award at the inaugural ESPYS on March 4, 1993.
"Time is very precious to me," Coach V said that night. "I don't know how much I have left, and I have some things that I would like to say. Hopefully, at the end, I will have said something that will be important to other people, too."
Here in North Carolina, we love ACC basketball. With the 2021-22 season in full swing, it's a good time to remind ourselves of the powerful, passionate words spoken by Jimmy V almost 30 years ago. Below are excerpts from his speech.
Have you looked into what's available at Lawyers Mutual Consulting & Services? Founded by Camille Stell, who also serves as president, LMCS is a subsidiary of Lawyers Mutual. Its mission is to help firms build a modern law practice. It does that by offering expert advice and assistance into law firm trends and best practices. Camille and LMCS helps lawyers and firms create strategic plans and succession plans. A popular speaker and writer, Camille loves to guide lawyers through succession planning and into Life after Law. Contact her today.
Jim Valvano at the March 4, 1993 ESPY Awards
Thank you. Thank you very much. Thank you. That's the lowest I've ever seen Dick Vitale since the owner of the Detroit Pistons called him in and told him he should go into broadcasting.
I can't tell you what an honor it is to even be mentioned in the same breath with Arthur Ashe. This is something I certainly will treasure forever…. Now I'm fighting cancer. Everybody knows that. People ask me all the time about how you go through your life and how's your day, and nothing is changed for me. As Dick said, I'm a very emotional and passionate man. I can't help it. That's being the son of Rocco and Angelina Valvano. It comes with the territory. We hug, we kiss, we love.
When people say to me, how do you get through life or each day? It's the same thing. To me, there are three things we all should do every day. We should do this every day of our lives. No. 1 is laugh. You should laugh every day. No. 2 is think. You should spend some time in thought. No. 3 is you should have your emotions moved to tears, could be happiness or joy. But think about it. If you laugh, you think and you cry, that's a full day. That's a heckuva day. You do that seven days a week, you're going to have something special.
I rode on the plane up today with Mike Krzyzewski, my good friend and wonderful coach. People don't realize he's 10 times a better person than he is a coach, and we know he's a great coach. He's meant a lot to me in these last five or six months with my battle….
I always have to think about what's important in life to me are these three things. Where you started, where you are and where you're going to be. Those are the three things that I try to do every day….
It's so important to know where you are. I know where I am right now. How do you go from where you are to where you want to be? I think you have to have an enthusiasm for life. You have to have a dream, a goal. You have to be willing to work for it.
I talked about my family; my family's so important. People think I have courage. The courage in my family are my wife Pam, my three daughters, here, Nicole, Jamie, LeeAnn, my mom, who's right here too….
I just got one last thing: I urge all of you, all of you, to enjoy your life, the precious moments you have. To spend each day with some laughter and some thought. To get your emotions going. To be enthusiastic every day. And Ralph Waldo Emerson said, "Nothing great could be accomplished without enthusiasm," to keep your dreams alive in spite of problems whatever you have. The ability to be able to work hard for your dreams to come true, to become a reality.
Now I look at where I am now, and I know what I want to do. What I would like to be able to do is spend whatever time I have left and to give, and maybe, some hope to others…. We need your help. I need your help. We need money for research. It may not save my life. It may save my children's lives. It may save someone you love. And it's very important. And ESPN has been so kind to support me in this endeavor and allow me to announce tonight, that with ESPN's support, which means what? Their money and their dollars, and they're helping me: We are starting the Jimmy V Foundation for Cancer Research. And its motto is, Don't give up ... don't ever give up.
I know, I gotta go, I gotta go. And I got one last thing, and I said it before, and I'm gonna say it again: Cancer can take away all my physical abilities. It cannot touch my mind, it cannot touch my heart, and it cannot touch my soul. And those three things are going to carry on forever.
I thank you, and God bless you all.
Source: ESPN
Lawyers Mutual is on your side as you adjust to practicing law post-COVID. Our email newsletter "Practice Reimagined" offers timely tips, pointers and valuable links on wellness, work-life balance and quality of life – delivered straight to your in-box. Lawyers helping lawyers. It's what we've been doing more than 40 years.