Reasons To Fear the New ABA Technology Crackdown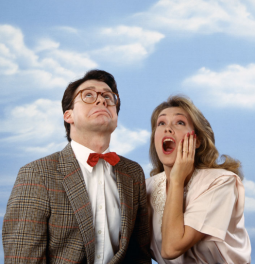 Better zip up your spacesuit. The American Bar Association is prepared to launch all lawyers off into cyberspace – whether you want to go or not.
A recent amendment to the ABA's Model Rules of Professional Conduct says attorneys must not only know their torts and contracts but also must maintain proficiency in technology as well.
The change affects Rule 1.1 - Competence, which reads: "A lawyer shall provide competent representation to a client. Competent representation requires the legal knowledge, skill, thoroughness and preparation reasonably necessary for the representation."
The revision was not to the actual rule itself but to Comment 8, as follows: "To maintain the requisite knowledge and skill, a lawyer should keep abreast of changes in the law and its practice, including the benefits and risks associated with relevant technology, engage in continuing study and education and comply with all continuing legal education requirements to which the lawyer is subject."
You would think the sky had fallen.
Some observers, such as legal technology expert Bob Ambrogi, termed the move "historic" and said the legal profession "underwent a sea change last week."
But did it, really?
Didn't most lawyers assume the ethics rules already required some baseline proficiency in using the tools of a modern office? Did any attorney believe that claiming e-ignorance would constitute a valid defense to doing something unethical or just plain dumb?
Some courts, after all, have required e-filings and e-discovery for years.
And our State Bars have been growing ever more digital by the day. In most states, you can pay your dues, obtain ethics advice and attend a CLE class online. In South Carolina, your license can even be suspended if you do not log into the Bar's database and confirm your contact information.
Still, it is a bit jarring to think the State Bar might be soon keeping tabs on our computer readiness. I can just see it now:
During working hours all lawyers must wear a tinfoil hat to block unethical transmissions.
Breaking ethics opinions will be uploaded directly to our frontal lobes.
A picture of Bruno DeMolli – who for decades has policed North Carolina law firm trust accounts – will appear onscreen whenever we log onto our computers.
A new CLE rule will require one hour of tweeting each year.
Any lawyer found in possession of an IBM Selectric typewriter or a yellow legal pad will be referred to the Positive Action for Lawyers Committee.
Meanwhile, excuse me while I go figure out the new Facebook privacy settings. I wouldn't want an ethics investigator to catch me with my apps exposed.
To nominate our blog for the ABA Journal annual list of the 100 best legal blogs visit: Blawg 100 Amici.