Real Estate Rises to Top of Malpractice Charts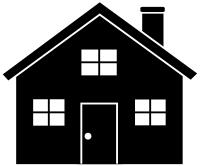 Some things – like real estate malpractice claims in North Carolina – never change.
Take a look at Lawyers Mutual's claims numbers for 2012. More than one in three malpractice mishaps (35 percent) came in real property cases. It's been pretty much the same story for the past few decades, give or take a few percentage points each year.
But real property lawyers in North Carolina have no reason to hang their heads. The same thing is happening all over the country.
Every few years, the American Bar Association does a survey of legal malpractice cases nationwide.
For five consecutive studies dating back to 1985, the practice area generating the most claims was personal injury-plaintiff work. Blown deadlines, botched discovery, bad trial strategy. These were the most frequent errors in every ABA malpractice study in the past quarter-century. Every. Single. One.
That is, until 2012.
"For the first time since the American Bar Association began conducting surveys of legal malpractice insurance claims beginning in 1985, insurers reported a higher percentage of claims involving real estate than any other area of law," said a news release from the ABA Standing Committee on Lawyers' Professional Liability.
"ABA Profile of Legal Malpractice Claims: 2008-2011" analyzed more than 50,000 lawyer malpractice claims from Alaska to Florida. The top three danger areas: (1) real estate, (2) personal injury-plaintiff, and (3) family law.
Real estate's rise to the top began in 2007, when the economic meltdown led to the failure of countless property and business transactions. As the dominos began toppling, lawyers and their malpractice insurers provided tempting targets.
According to the study, the type of activity most likely to result in a mistake was "preparation, filing, and transmittal of documents." This has ranked number one in prior surveys as well.
But for the first time, "bad advice" was the second-most-likely reported activity to blossom into a claim.
3 Tips to Avoid Becoming a Real Estate Malpractice Statistic
Don't dabble. Real estate is no place for the hobbyist. In fact, it is arguably the most complex area of law. Sometimes a single transaction can include issues of land ownership, title insurance, taxation, lien law, construction law, finance, civil litigation, government regulatory law, bankruptcy, trusts and estates and even family law.
Remember where the buck stops. Although you may rely heavily on your support staff for legwork and document preparation, never forget that your law license – and your pocketbook – is on the line with every transaction.
Call for help. Lawyers Mutual has a wealth of free risk management resources available on its website. For personal assistance, call the Lawyers Mutual claims department. You will speak with a North Carolina-licensed lawyer who not only has real estate practice experience but has likely dealt with the very problem that has you tied up in knots. 
Calling Lawyers Mutual won't get you penalized. In fact, it just might keep your name off the next ABA malpractice survey.
Jay Reeves a/k/a The Risk Man is an attorney licensed in North Carolina and South Carolina. Formerly he was Legal Editor at Lawyers Weekly and Risk Manager at Lawyers Mutual. He treasures his autographed photo of Wayne Stephenson. Contact jay.reeves@ymail.com, phone 919-619-2441.
For more information: