Ready To Open Your Drone Law Practice?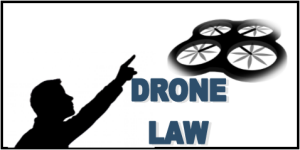 Is drone law the next hot practice niche?
It would appear so. The military and law enforcement are relying increasingly on drones. Amazon wants to start making drone deliveries. And more than 1.6 million people will purchase a drone for recreational use this year, says the Federal Aviation Administration.
All this activity raises thorny questions of liability, licensing and regulation – and this is where lawyers come in.
Drone law cuts across various practice areas: contracts, intellectual property, real estate, personal injury, insurance law. The mind reels at potential criminal implications, from charges of trespass to Peeping Tom. And how long will it be before we read about a marital custody fight over who gets the drone?
Is drone law the next hot niche practice? 
Safety is the Main Concern
Last year, the FAA issued a lengthy report that established a program for a national registry of drones – officially called Unmanned Aircraft Systems (UAS). The registration requirements apply to commercial drones as well as model aircraft given to Johnny and Jane as a birthday gift.
The drone registration site is here.
The major concern is safety. The agency predicts a spike in accidents as small UAS fill the skies. Fears include drones crashing into passenger planes, clipping power lines and smashing into houses, cars and people.
Nobody knows how real these risks are. Skeptic include the website Drone Law, which says the new registration requirements contradict long-standing laws prohibiting any "rule or regulation" of model aircraft.
"Numerous reports of 'drone strikes' on manned aircraft have turned out to be false," says a recent Drone Law blogpost. "In addition to being likely ineffective and almost certainly contrary to law, the FAA registry will present a significant likelihood of exposing private data to the public."
Drones Snooping in Your Window
Then there are privacy fears. Drones, especially those that operate by WiFi, have an almost unlimited capacity to collect and store data. They can transmit that information worldwide. There is a possibility of computer hacks and cyber attacks.
In light of these risks and opportunities, private companies are popping up to provide professional drone services like contracting and insurance.
"One such company enables individuals to contract for professional drone operators," says this site. "The company allows clients to book drone operators who provide specific services, such as photography and filming for private events or business applications."
What Can A Lawyer Do?
You might think this has nothing to do with your practice. But what if you get a call from someone seeking legal advice or help with:
Interpreting the FAA regulations
Assistance in registering a UAS
Counseling a business on commercial UAS applications
Representing a company entering the professional drone services market
Advising a drone owner on privacy rights
Assisting a business with cyber-liability issues
Representing parties in personal injury or property damage claims stemming from negligent UAS operation
Handling drone-related insurance claims
Have you dealt with a legal issue concerning drones? Send us a comment. We'd love to hear from you.
Sources: