Readers Talk About Baseball, Vampires and T-Shirts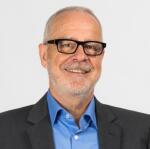 I love writing for Lawyer's Mutual's blog and newsletter.
It's fun to work with the supportive and creative team in Client Services. It's a privilege to be associated with a company that made history when it was created in 1977 and has stayed true to its mission of serving North Carolina lawyers ever since.
Mostly I love hearing from readers. They suggest topics to write about. They share stories – sometimes personal – of what it's like in the trenches. They enlighten me.
Here is some of their feedback:
I enjoyed your story about baseball and fathers. It reminded me of my father. He was a man of few words but every one counted. How I wish I could go back and tell him the things I should have said then.
One of my proudest moments was when I was just starting out and ran into a client at a mall. She smiled and yelled through the crowd, That's my lawyer!
I copied your article on establishing a blame-free office. I put in on my boss' desk but doubt he'll read it. I've been here for years and every time sometime brings up a suggestion he shoots it down. He's not a bad person and he's a good lawyer, but it's his way or the highway.
Loved going down memory lane with you on Bar Convention Runs sponsored by LM.  Wonderful memories and lots of T-shirts. I really miss it.
Bet you have drawers full of running T-shirts.
I began running while in the Army when I was 19, and continued thereafter for many years. My first date with my wife of 35 years was a running date in the park. This continued until she had an injury and almost lost her leg. The doctors saved her leg, but she could no longer run. I quit running so I could walk with her. I still walk my 4 to 5 miles most days, but miss greatly all of those days my wife and I could run together.
Regarding your story on teamwork, one of the best decisions of my life was getting certified as a paralegal. I love my job.
Was law school what I expected? Yeah, basically. Would I do it again? Probably not.
I knew a lawyer who reminded me of Vlad the Impaler in your newsletter story. His bark was way worse than his bite, no pun intended.
Enjoyed the story of Sadie the unrecognized benefactor, and her counterpart, who surely would constitute the majority of us.
I recommended James Salter's memoir Burning the Days at one of your speaking engagements a year or two back. The other thing I read by Salter was his novel Light Years, which was well-told. I Googled the attached obit of Salter's from the Guardian, which dies a nice job of outlining his fairly extraordinary, yet relatively anonymous career and work.
I read your story on the lawsuits over James Brown's estate. I work with a nonprofit in Los Angeles that helps young people. We want to get permission to use a sample of Brown's grunts in I Feel Good for a promotional video and wonder if you have contact information for the estate's attorney.
Sad to hear that James Brown's family is fighting over his money. He brought joy and love to me and many others.
I'm a solo practitioner and also teach part time at the local college in the paralegal program. I always preach to the students about work-life balance, but more importantly, to be passionate about what they do. Once as I was leaving class to return to the office, some students asked, "Going back to work? To your real job?" I stopped and said, "I don't work. I don't have a job." They thought I was joking. "They say if you love what you do, you never work a day in your life. So, I have never worked."
The best lesson I give to students is to truly be passionate about the law. But how does one achieve that? Like you mentioned in your article this month, it comes from within, and not external sources. Many go into law for the wrong reasons.
I read your article about Career Day at your son's school and was reminded of when my son told his teacher that my job was being a liar.