Protect you and your firm against cybercrimes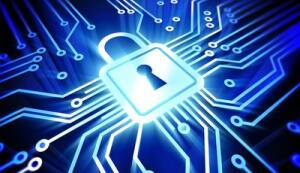 Cybecrimes are at an all-time high as headlines about attacks worldwide spread throughout news outlets. It can be unnerving to think about someone potentially accessing your personal and professional data. One of your greatest defenses against cyberattacks is education. Educating yourself and your staff on what to look for and how to handle potential attacks will help you take the necessary measures to protect your firm.
Lawyers Mutual's lending library is a free resource to all insureds. In light of the increasing concerns of cyberattacks, we have made the following titles available in our lending library.
Data Breach and Encryption Handbook by Lucy Thomson – Check out this book for an in-depth look at data breaches and their legal ramifications. This book breaks down the law and its implications, encryption technology, various methods of resolving a breach, and many related aspects of information security. In this book you'll also examine a number of the major data breach incidents from a variety of legal and technology perspectives. This book is accompanied by instructive graphics to illustrate the methodologies hackers use to cause these breaches. This is a great read to help you develop an effective plan for you and your firm.
Encryption Made Simple for Lawyers by David G Ries, John Simek and Sharon D Nelson- This book covers everything you need to know about encryption, breaking down the myths of security and putting the power to protect sensitive data in your hands. Topics covered in this book include:
-The basics and history of encryption
-The ethics of encrypting confidential information
-A layman's view of encrypting technology
-Easy to use options for encrypting data on devices like laptops, tablets, and smartphones
-Encrypting data on the go (including wireless and cloud technologies)
-Predictions for the future evolution of encryption
Locked Down: Information Security for Lawyers- This book explains the wide variety of information security risks facing law firms. In this book, attorneys will learn how they can best protect their data from these threats--with any budget. This book is written in "non-technical" language that makes it easy for attorneys to understand. This book will help you:
-Create secure password--and store them safely
-Assess the existing security risks at your firm: server rooms, cleaning crews, guests, alarm systems, and more
-Work securely from a laptop or smartphone
-Protect your mobile devices from theft
-Authenticate users and encrypt your data
-Maintain e-mail integrity
-Secure your wired or wireless network
-Effectively wipe data from a hard drive before disposal
-Develop an information security checklist for your firm
-Investigate, contain, and recover from a security breach
All these titles will help you better understand what to look for and how to protect your firm against cyberattacks. Recent cyberattacks have put everyone on high alert. Take advantage of our risk management resources available to help you and your firm. Education and application will be your strongest line of defense in combating the growing issues of cyberattacks.
The Lawyers Mutual Lending Library is a free service provided to all insureds and their support staff. We offer a wide range of titles from subject matters including: marketing, networking, starting a law practice and social media. Please visit Lawyers Mutual Lending Library on our website to browse our selection.