Practicing Outside Area of Expertise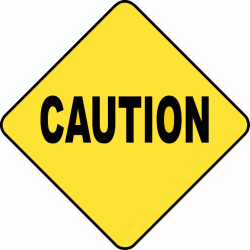 Have you ever encountered this situation?
You are approached by a family member or friend who would like a little free or low-cost legal assistance. "Just a quick question," they might say. Sometimes they want to "run something" by you.
Be careful, you might get run over.
It can be difficult to say, "I'm sorry but I just don't practice in that area, let me refer to you someone who does." The friend or family member may not be able to afford the services of a lawyer or may just feel entitled to have you take care of the matter as a favor.
But agreeing to assist someone with a case that is outside of your practice area, even if done for little or no cost, will not relieve you of your duty to use reasonable care when representing the client.
If you are not familiar with workers' compensation, do not agree to handle a claim in that area, even for a friend. If you have never practiced family law, do not let your sister talk you into handling her divorce. If you have never handled a medical malpractice case, do not take one just because you successfully represented the client with his traffic violation.
At least do not attempt to do it alone. There is nothing wrong with associating another lawyer to help you.
When clients lose money because of a mistake you made in handling the case, they do not care that it was your first case of that kind or that you were only doing a favor and did not charge any fee. They are only going to expect you to make good on their losses.
Review Rule 1.1 of the Professional Rules of Conduct. This rule prohibits a lawyer from handling a "legal matter which the lawyer knows or should know he or she is not competent to handle without associating with a lawyer who is competent to handle the matter." By taking cases you are not competent to handle, you may be exposing yourself to a malpractice suit and professional discipline. Either refer the potential client to someone else or obtain the client's permission to associate counsel.
Ernest (Jay) Reeves Jr. is an attorney licensed in North Carolina and South Carolina. He has practiced in both states and was Legal Editor at Lawyers Weekly and Risk Manager at Lawyers Mutual. He writes the Risk Man column of practice pointers and risk management tips. Contact jay.reeves@ymail.com, phone 919-619-2441.