Practice Pointers for New Lawyers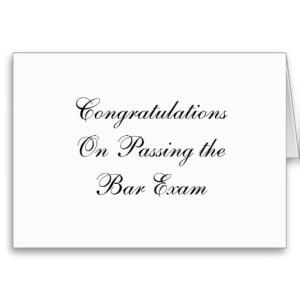 Congratulations on passing the Bar exam!  You have your degree and your license, now what do you do?  Here are a few items to consider and assist you as you begin your practice – whether as a solo attorney, starting a law firm, or joining an established practice.
Become familiar with the NC State Bar's Lawyer's Handbook and also the Lawyer's Trust Account Handbook – even if you join a firm and are not directly responsible for the handling of the accounts, it is important to know the rules.
Review the Attorney-Client Relationships toolkit.  Keep in mind that a happy client is a paying client and one that will refer additional business to you.  Conversely, an unhappy client is more likely to file a grievance or malpractice claim against you.
Avoid the spending trap.  Do not immediately go out and buy that new car, house, boat, or class-A office space.  Give yourself time to get started and put some money in the bank first to take care of needs, there will be plenty of time to spend on the wants later.  Also, you will find out fairly quickly which services you really need to operate and which ones may be convenient but not immediately necessary or financially sound for your initial role.
Browse our Opening a Law Firm toolkit – whether you are opening your own office or joining a firm, it has useful tips on getting started.
Be vigilant.  There are numerous sophisticated scams targeting attorneys and law firms and are designed to appear to be from real clients.  Review our Malpractice Alerts on the topics of certified check fraud and changes in wiring instructions.  Review the NC State Bar's alert on wiring instructions and an article discussing the common fraud schemes on attorneys.  Review the avoidaclaim.com blog for descriptions of known scams.  If you are ever in doubt about a situation, call us first!
Find a mentor.  This may be someone at your law firm, a family member, a retired attorney, the person in the office down the hall, or anyone else that would be a good match.  You may also sign up to be paired with an attorney through the NC Bar Association's Mentorship Program, and your local bar association may have a similar program.
Get insurance – it is not just about coverage but also about relationships and resources your carrier can offer.  Also, take time to understand claims-made coverage and the importance of maintaining continuous coverage.  If you are opening your own firm, you may need other types of insurance as well, and Lawyers Insurance can assist you with those areas.
Understand social media and its role in your career.  Do not post client information.  Do not have your personal social media feed displaying on your professional website.  Do use social media as an easy marketing tool.  To help you get started navigating some of the issues and considerations see our Social Media Toolkit.
Take time to give back.  It may seem difficult to find time to give away your knowledge and services, but you will receive rich rewards of helping others, obtaining personal satisfaction, providing you with a necessary mental break, and probably also result in some referrals for business in the future.
Join the NC Bar Association and utilize their Sections as well.  They have a wealth of information available, beneficial listservs, resources to assist you in getting started, and affinity partnerships with various providers at discounted rates.
Be sure to obtain your Privilege License from the NC Department of Revenue.  If you have any questions about whether or not you are subject to the privilege license or have questions about the form, contact the DOR at 877-252-3052.
Do not be afraid to ask!  Ask the clerk's office how they prefer you to file items.  Ask the NC State Bar Ethics Hotline for ethical advice.  Ask your firm's secretaries and paralegals how to set up files and schedule meetings.  Ask to attend depositions, mediations, trials, etc. at your firm.  Ask for additional projects to help establish your value at the firm.
And along those lines, ask us if you have any questions or if there is anything we can do to assist you in getting started!
Patrick Brown joined Lawyers Mutual in 2011 as its Relationship Manager after several years in private practice in Raleigh, NC. Contact Patrick for information regarding professional liability insurance, your insurance policy, or risk management advice and resources at 800.662.8843 or patrick@lawyersmutualnc.com.