Only Half of Law Grads Say They Would Do It Again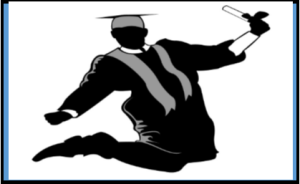 If you could do it over, would you still go to law school?
A slim majority (52 percent) of law grads surveyed by Gallup said yes, they would. Which means an almost equal number of respondents said they'd choose a different path.
And many of those who answered yes said their JDs were not worth the cost of their legal education – especially recent graduates facing school debts in excess of $100,000.
Even so, the perceived value of a law degree remains high. A whopping 88 percent of respondents said a law degree is "valuable" or "very valuable" – second only to a medical degree in that respect.
Those are some of the findings from a recent survey by Gallup and AccessLex Institute on the value and utility of a law degree.
Another highlight: only 44 percent of law graduates from 2009 and 2017 (a period the report calls the Great Recession) said they had a "good job" waiting for them after graduation. It took 26 percent of them a year or more to find a good job.
"Study participants who graduated law school during or after the recession were less likely than earlier law school graduates to find satisfactory employment within one year of graduation," according to the report. "Not surprisingly, these graduates were also less likely to state that their law degree was worth the cost. We observed similar trends among graduates who amassed large amounts of student loan debt to finance their legal education."
The survey – "Examining Value, Measuring Engagement: A National Study of the Long-Term Outcomes of a Law Degree" – polled 10,715 adults with bachelor's degrees or higher who graduated from college between 1941 and 2017. More than 800 of the respondents went on to law school, and 63 percent of them practiced law.
Read the report here.
Money Talks
Money is a theme that runs throughout the report. Sixty percent of attorneys who graduated between 2010 and 2017 left law school with more than $100,000 in student loan debt. By contrast, only four percent of 1980-1989 graduates and 26 percent of 1990-1999 graduates borrowed that much (dollars adjusted for inflation).
Debt level was the primary factor shaping an individual's attitudes about the relative worth of their law degree. Although 52 percent of lawyers overall said they would choose law school again, those who had accrued debt of $100,000 or more were much less likely to do so.
"Higher costs and difficulty finding good jobs have raised the question about the true value of a law degree," the report concluded.
Other Findings
Grades matter. 71 percent of students who finished in the top 10 percent of their class had a good job waiting for them post-graduation, compared to only 30 percent of students who graduated below the top third.
Placement offices are key. "Job-related assistance provided by their university is directly related to how graduates evaluate the value of their degree. Two-thirds of those who report that their law school was very helpful in getting them a job upon graduation also strongly agree that their degree was worth the cost. By contrast, just 19 percent of those who describe their law school as very unhelpful in getting them a job consider the degree worth the cost."
Legal training has side benefits. "Law graduates were more likely than other degree holders to state that their studies helped prepare them for financial, legal and other issues that arise in their personal lives. Law graduates also extolled the extent to which their studies helped hone their analytical and critical thinking skills."
Lawyers are good for the community. "Law school graduates have the highest levels of community well-being, compared with other college graduates and advanced degree holders."
General well-being is a problem. Only 13 percent of JD respondents said they were thriving in all five areas of well-being: purpose, social, financial, community and physical. For lawyers who graduated after 2009, that number drops to five percent.
What about you? Would you do it all over again?
Sources:
Jay Reeves practiced law in North Carolina and South Carolina. During the course of his 35- year career, he has been a solo practitioner, corporate lawyer, legal editor, Legal Aid staff attorney and insurance risk manager. Today he helps lawyers and firms succeed through marketing, work-life balance and reclaiming passion for what they do. He is available for consultations, retreats and presentations (www.yourlawlife.com). Contact jay@yourlawlife.com or 919-619-2441 to learn how Jay can help your practice.