Now is a Good Time For a Malpractice Policy Review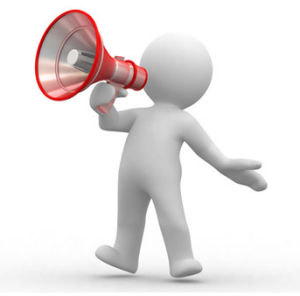 The first quarter of the year is a great time to review your insurance protection.
This doesn't have to be a burdensome chore on par with a root canal. It can be quick and painless. You can even make it fun.
Most important, it can be enlightening. You might discover things about your coverage you never knew. And you might find ways to make your practice safer and more profitable while saving money at the same time.
Professional Liability Policy Review
Start with your professional liability insurance policy. This provides a safety net against malpractice claims, which could spell catastrophe for your practice.
1. Set aside ample time. Clear off your desk and silence your phone. This task is too important to juggle with other work – and if you give it full focus it won't take long at all.
2. Bring in all stakeholders. Those responsible for paying for the policy, renewing it annually and communicating with the carrier should be involved in the review. Each will bring different perspectives to the table.
3. Make sure your coverage is current and active. Do you have an up-to-date version of the written policy? Has your premium been paid? If you are on a premium installment plan, have you calendared upcoming payment dates?
4. Make sure your information is accurate. Do any lawyers need to be added or removed from the policy? Is your address correct? Have you opened or closed any office locations? Have your areas of practice changed? Be sure to report all changes to your carrier.
5. Understand what "claims-made" coverage means. A claims-made policy provides liability coverage only if a written claim is made during the policy period or any applicable extended reporting period. For example, a claim made in the current year could be charged against the current policy even if the loss occurred many years in the past.
6. Review your caseload for matters that should be reported to your carrier. This should include cases closed in the past year as well. Be sure you are clear on how – and where - to report a problem. Err on the side of reporting, even if you don't think the problem will ripen into a claim.
7. Discuss important terms of the policy. Do you know how "prior acts coverage" operates? How about "extended reporting endorsement?" Do you understand how your deductible works? Know what these words mean. Contact your carrier with questions.
8. Take a look at your policy limits and deductible. Are these amounts sufficient? Do they need to be adjusted? You might be able to save some money on your premium by taking a higher deductible. Again, contact your carrier for more information – you won't be penalized for asking!
Review Other Policies
Once you've got your liability policy squared away, you can turn to other important coverages. Your list might include:
Health Insurance
Life insurance
Disability
Business owner's coverage
Workers' compensation
Business auto
Cyber-liability
Lawyers Insurance is the official agency of the North Carolina Bar Association. They can help find the right solution for your insurance needs.
And there you have it! You've reviewed your policies and made adjustments as necessary. Now you can sit back and practice with peace of mind.
Sources: