New Rule Requires All Attorneys to Disclose Evidence of Innocence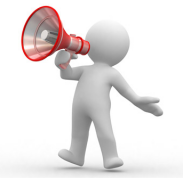 By now you probably know that North Carolina has become the first state in the country to require all attorneys – not just criminal prosecutors – to disclose evidence of innocence after a conviction.
What remains to be seen is how this rule will play out in practice.
Rule of Professional Conduct 8.6, approved by the NC Supreme Court in March, says:
"[W]hen a lawyer knows of credible evidence or information, including evidence or information otherwise protected by Rule 1.6, that creates a reasonable likelihood that a defendant did not commit the offense for which the defendant was convicted, the lawyer shall promptly disclose that evidence or information to the prosecutorial authority for the jurisdiction in which the defendant was convicted and to North Carolina Office of Indigent Defense Services or, if appropriate, the federal public defender for the district of conviction."
Sixteen other states require mandatory reporting by prosecutors after a conviction, according to the Associated Press, but none have extended that requirement to attorneys in private practice.
"[T]he need to rectify a wrongful conviction and prevent or end the incarceration of an innocent person justifies extending the duty to disclose potentially exculpatory information to all members of the North Carolina State Bar," says a comment to Rule 8.6
Read Rule 8.6 here.
Exonerations On The Rise
Exonerations – often based on DNA evidence – are making headlines across the nation. More than 2,000 individuals have been found innocent and freed since the National Registry of Exonerations began keeping records in 1989. Last year alone, 166 people were exonerated – an increase of six from 2015.
"The sheer number of exonerations has proved this is a crisis," attorney Brad Bannon, who pushed for the rule, says here. "People in prison for things they did not do is a very real part of the criminal justice system now."
North Carolina has been a leader on this front for more than a decade. In 2006, the General Assembly established the North Carolina Innocence Inquiry Commission – the first of its kind in the nation. Since then, the commission has reviewed hundreds of innocence claims and held numerous hearings.
Visit the NCIIC website here.
An ethics subcommittee of the State Bar began considering mandatory reporting for prosecutors more than a year ago. The requirement was eventually expanded to include private practitioners.
"I just thought as officers of the court, all lawyers would feel some obligation to try to correct an injustice if they had seen one," says Colon Willoughby, a former prosecutor who suggested expanding the rule.
Exceptions to Disclosure Requirement
"The integrity of the adjudicative process faces perhaps no greater threat than when an innocent person is wrongly convicted and incarcerated," says Comment 1 to Rule 8.6. "[T]he special obligation to protect the integrity of the adjudicative process applies to all lawyers."
So how should a solo attorney in Selma determine whether disclosure is required?
"[A] lawyer must not only consider the credibility of the evidence or information and its source but must also evaluate the substance of the evidence or information to determine whether it creates a reasonable likelihood that the defendant did not commit the offense," the comment says.
Disclosure is prohibited in some instances, such as when it would criminally implicate a lawyer's client, violate attorney-client privilege or result in "substantial" prejudice to the client's interests.
"[The rule is] mandatory, but then it carves out so much that it's hard to know when it will apply," says one law professor.
What are your thoughts? How do you think Rule 8.6 might affect your practice?
Sources: