New NCBA Section Could Mean New Business For You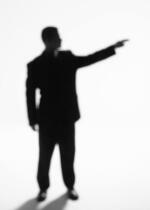 A new NC Bar Association practice section is good news for military personnel and their families – and it could mean new business opportunities for you.
The NCBA has just announced the formation of its Military & Veterans Law Section. Learn more or join by clicking here.
The section will provide a forum for NCBA members with a special interest in military law or veteran-focused legal services. It will also serve as a coordinating body for NCBA activities and initiatives impacting military and veterans.
Among the goals of the section:
Offer specialized CLE training for lawyers.
Provide connections between lawyers and veterans in need of legal assistance.
Provide a forum to keep current with veteran-focused legal issues and military law.
Promote initiatives and legislation supporting our military and veterans.
Serve as a liaison with public entities on veteran-related services and activities.
The section is an outgrowth of the NCBA's Military & Veterans Affairs Committee, which has been active in military and veteran affairs for some time. Annual dues will be $40.
The new section is subject to final approval by the NCBA Board of Governors. So if you practice in this area or have a passion for the military, join now to show your interest.
30 NCBA Practice Sections
With the new section, the NCBA now offers 30 practice areas for North Carolina lawyers:. Click here to learn more.
Administrative Law
Antitrust and Complex Business Disputes Law
Appellate Practice
Bankruptcy
Business Law
Constitutional Rights and Responsibilities
Construction Law
Corporate Counsel
Criminal Justice
Dispute Resolution
Education Law
Elder and Special Needs Law
Environment, Energy and Natural Resources Law
Estate Planning and Fiduciary Law
Family Law
Government and Public Sector
Health Law
Insurance Law
Intellectual Property Law
International Law and Practice
Juvenile Justice and Children's Rights
Labor and Employment Law
Law Practice Management and Technology
Litigation
Military and Veterans Law
Real Property
Solo, Small Firm and General Practice
Sports and Entertainment Law
Tax Section
Workers' Compensation
Zoning, Planning and Land Use
Do you belong to an NCBA Section? Why did you join? What are the benefits?
Source: NC Bar Association http://www.ncbar.org/news/military-veterans-law-section-forming/
Jay Reeves a/k/a The Risk Man has practiced North Carolina and South Carolina. Formerly he was Legal Editor at Lawyers Weekly and Risk Manager at Lawyers Mutual.