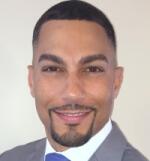 We had a chance to chat with Gerald L. Walden, Jr, Assistant General Counsel at The Fresh Market, Inc. As more in-house counsel opportunities arise (as companies reduce legal fees by reducing outside counsel hiring), Gerald provides insight into networking for attorneys looking for in-house counsel positions.
LM: How did you land your in-house counsel position?
GW: I did not follow the normal track in-house after a stint in a law firm. I obtained an in-house position following a judicial clerkship. However, more and more corporations are open to hiring attorneys with little to no law firm experience since hiring those attorneys can be more cost effective than engaging an outside law firm with undesirable hourly rates.
LM: What advice do you have for those looking to land in-house counsel positions?
GW: For those who go the traditional route, a vast majority of corporations are still hiring new in-house counsel from the pool of outside counsel who they know and with whom they have developed a strong working relationship. Therefore, outside counsel should provide their corporate clients with excellent service, understanding that the legal advice offered should also take into account how that advice impacts the client's bottom line, and be ready to seriously consider an offer to go in-house should one arise.
LM: What advice can you offer attorneys who may not have relationships with in-house counsel?
GW: Where such relationships do not already exist, attorneys can seek opportunities to network with in-house counsel through organizations like the Association of Corporate Counsel (ACC) or the NC Bar Association's Corporate Counsel Section. While these organizations do not allow law firm members, law firms are able to sponsor events or serve as speakers or panelists and this can get them in the room with in-house counsel. Also look for speaking or writing opportunities in front of these organizations.
LM: Where should attorneys look for in-house counsel opportunities?
GW: As for learning about job postings for in-house counsel positions, the ACC website lists great opportunities nationwide. There is also www.goinhouse.com which I've heard good things about.  I have not personally heard about recruiters increasing anyone's chances of obtaining an in-house position, but that is always as option as well.
LM: What are in-house legal departments looking for when hiring?
GW: For those looking to go in-house, I suggest they have a background that is attractive to an in-house legal department. Experiences in transactional work (i.e., contracts, commercial real estate, M&A), employment/labor law and compliance seem to be the most sought after since these are areas of the law in which virtually every corporation seeks legal advice.
Gerald L. Walden, Jr. is Assistant General Counsel for The Fresh Market, Inc. In his role he is responsible for advising corporate executives at all levels on understanding legal issues and assessing risks. Gerald is also an adjunct clinical professor at the North Carolina Central University Law School. He is a previous winner of the NCBA Citizen Lawyers award and past NC Lawyers Weekly "Leaders in the Law" honoree. Gerald was recently selected as the 2017 NC Legal Elite winner in the Corporate Counsel category by Business North Carolina magazine. 
You can contact Gerald via LinkedIn.