NCBA's Mazzone is National Law Tech Star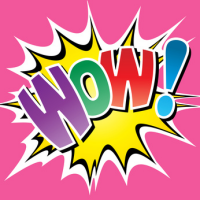 Hats off to Erik Mazzone, who brought the house down at the recent ABA Techshow in Chicago with his crowd-pleasing "60 Sites in 60 Minutes" presentation.
Erik and three other presenters capped off the annual tech gathering by sharing their favorite websites for lawyers.
Their recommendations ranged from audio applications that help visitors pronounce your name to small travel sites offering flight and hotel deals that even William Shatner can't beat. The picks leaned toward sites that are practical, easy to use and free.
Erik is the Director of the Center for Practice Management for the N.C. Bar Association, where he advises lawyers on legal technology and practice issues. He is also a leader in the ABA Law Practice Management Section, where he writes for Law Practice Magazine and is a past TECHSHOW Board Member.
Thanks to Erik, lawyers statewide have access to a wealth of valuable information on the NCBA website, including free videos such as LinkedIn in One Hour For Lawyers, How Not to Commit Malpractice, and Free Pointers for Your Website.
The ABA Journal raved about Erik's "60 Sites" presentation. Among the choice selections:
Jay Reeves a/k/a The Risk Man is an attorney licensed in North Carolina and South Carolina. Formerly he was Legal Editor at Lawyers Weekly and Risk Manager at Lawyers Mutual. He and Erik both love coffee. Contact jay.reeves@ymail.com, phone 919-619-2441.
For more information: