NC Issues Ethics Guidance on Communicating with Judges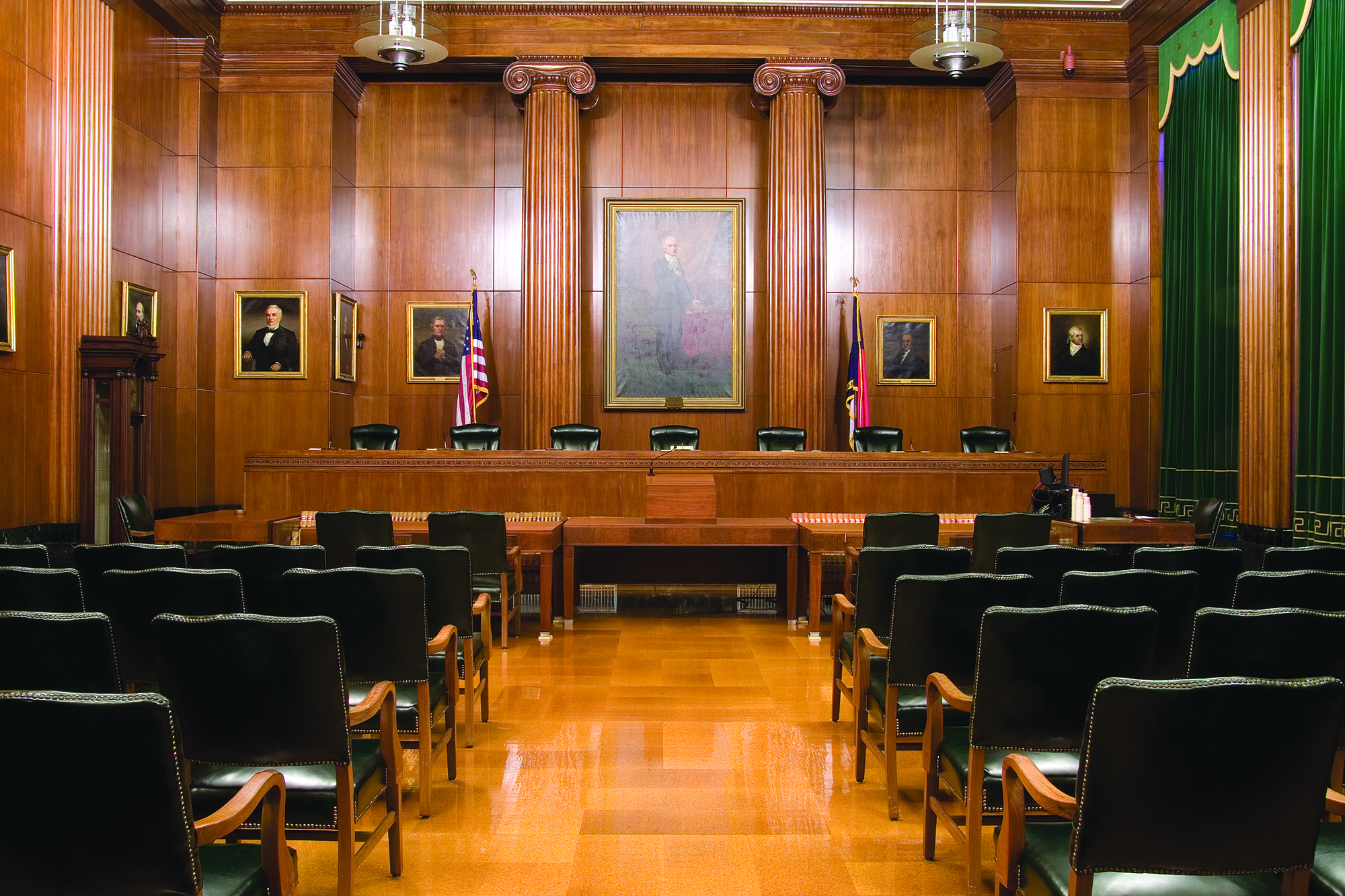 Is it okay for a lawyer to text or email a judge and request a continuance because of a family emergency?
What if the lawyer also notifies all the other judges in his district, not just the one presiding over the case? Is the ex parte problem cured if the lawyer also copies opposing counsel on the message?
These and related questions are addressed in an important NC State Bar ethics opinion adopted July 16, 2021.
2019 FEO 4 discusses the permissibility of various types of communications between lawyers and judges. It covers a number of different scenarios.
"To preserve the integrity of and instill confidence in the justice system, a lawyer should take great care to ensure his or her conduct in communicating with a tribunal is compatible with the Rules of Professional Conduct, particularly when dealing with an unrepresented party," according to 2019 FEO 4. "This opinion addresses a lawyer's professional responsibility in communicating with a member of the judiciary during the course of litigation where the opposing party is represented by counsel. While this scenario is common, it is very possible that a lawyer may need to communicate with a member of the judiciary during the course of litigation where the opposing party is self-represented. A lawyer's professional responsibility to avoid improper communications with the tribunal applies equally to situations where the opposing party is represented and where the opposing party is pro se."
At the same time, the State Bar withdrew seven prior ethics rulings that were outdated or superseded by the new ruling:
"The Ethics Committee has issued a number of opinions interpreting and applying the Rules of Professional Conduct to various lawyer-judge communications. See RPC 237, 97 FEO 3, 97 FEO 5, 98 FEO 12, 98 FEO 13, 2001 FEO 15, 2003 FEO 17. However, these opinions—spanning 30 years—were based upon different iterations of the Rules of Professional Conduct. This opinion addresses and clarifies a lawyer's responsibilities under the current Rules of Professional Conduct in communicating with a member of the judiciary while acting in a representative capacity. As a result, upon adoption of the present opinion, the State Bar Council withdrew the aforementioned opinions."
Read the full text of 2019 FEO 4 here.
Lawyers Mutual can help you navigate the new normal. Our email newsletter "Practice Reimagined" offers timely tips, pointers and valuable links on wellness, work-life balance and quality of life – delivered straight to your in-box. Lawyers helping lawyers. It's what we've been doing more than 40 years.
2019 FEO 4: Communications with Judicial Officials
Here are some highlights from the opinion.
"Lawyers communicate with judges on a daily basis. Communicating with members of the judiciary is required for the effective representation of clients and the administration of justice."
"Lawyers' communications with judges generally fall into one of three categories: 1) clearly permissible communications, e.g., formal pleadings and arguments during public proceedings and other communications authorized by law or court order; 2) clearly prohibited communications, e.g., spontaneous, in-person ex parte communications about the merits of a case; and 3) informal communications (e.g., email communications about scheduling dilemmas). This opinion primarily addresses informal communications."
"Communication between lawyers and the courts by way of formal filings are the backbone of an effective justice system. The submission to a tribunal of formal written communications, such as pleadings and motions, pursuant to the tribunal's rules of procedure does not create the appearance of granting undue advantage to one party. Presuming the filings comply with the Rules of Civil Procedure, the local rules, and any other requirements imposed by law or court order, such communication is entirely permitted under the Rules of Professional Conduct."
"The Rules of Professional Conduct impose some limits on lawyers' communications with judges. These limits are designed to ensure fair and equal access to the presiding tribunal by the parties and their representative counsel. To this end, Rule 3.5(a)(3) prohibits a lawyer from communicating ex parte with a judge or other official unless authorized to do so by law or court order. Rule 3.5(d) defines 'ex parte communication' as 'a communication on behalf of a party to a matter pending before a tribunal that occurs in the absence of an opposing party, without notice to that party, and outside the record.''"
RISK MANAGEMENT NOTE: Read the opinion for a discussion of common scenarios involving informal communications with judges.
Source: NC State Bar
Have you checked out Lawyers Mutual Consulting & Services? Founded by Camille Stell, who also serves as president, LMCS is a subsidiary of Lawyers Mutual. Its mission is to help firms build a modern law practice. It does that by offering expert advice and assistance into law firm trends and best practices. Camille and LMCS helps lawyers and firms create strategic plans and succession plans. A popular speaker and writer, Camille loves to guide lawyers through succession planning and into Life after Law. Contact her today.