NC Advocate of Justice is One of Nation's Largest Trial Groups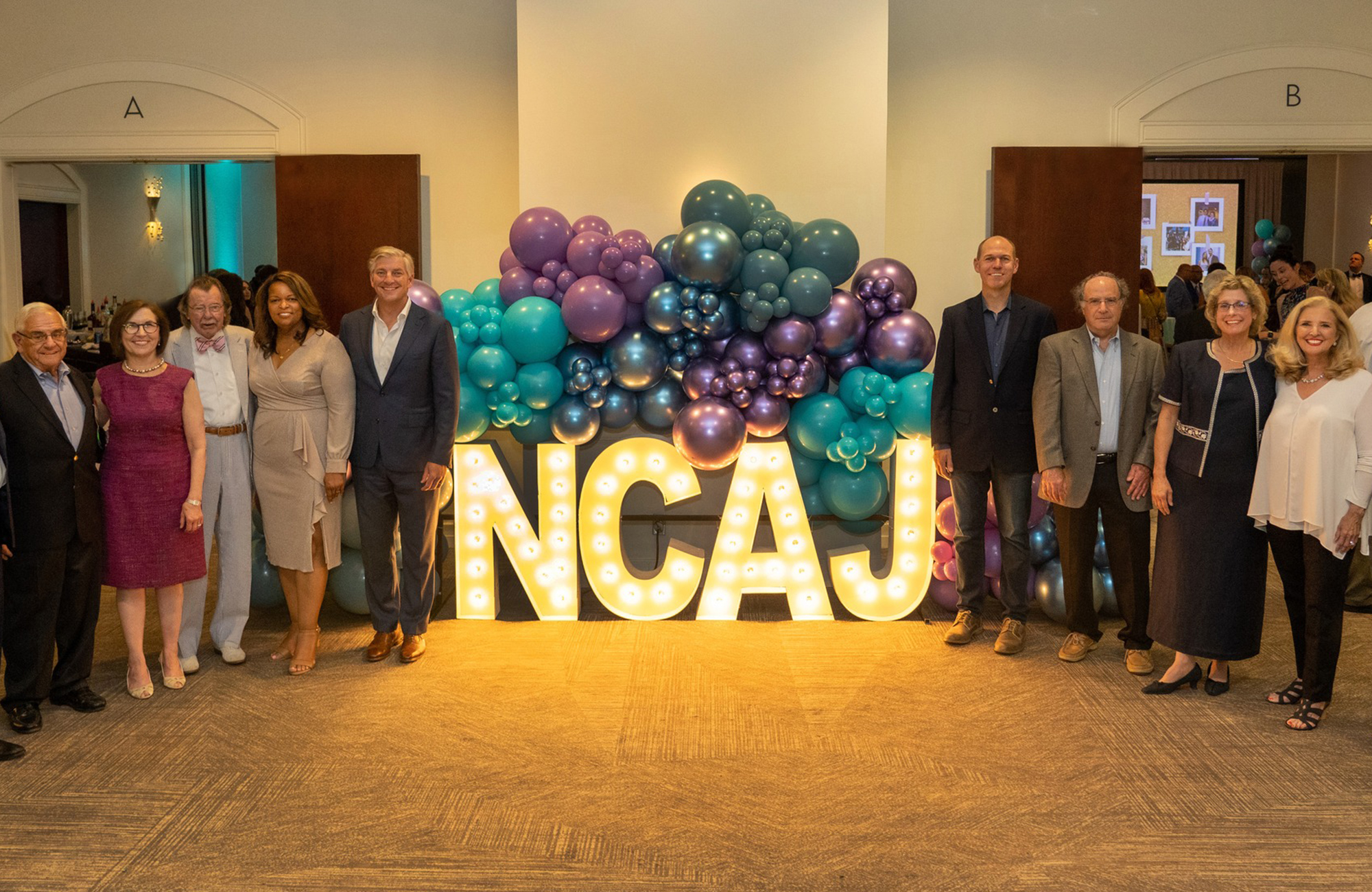 Did you know the NC Advocates of Justice is the third-largest trial lawyers association in America and has been around for more than 60 years?
Or that it produces more than 40 original CLE programs each year, in addition to sponsoring high school mock trial competitions, mentorship outreach, and women's advocacy events?

With that legacy, it's no wonder the NCAJ boasts more than 2,000 members and is stronger than ever.
Visit the NCAJ website here.
Why choose Lawyers Mutual for your financial protection? One reason is experience. Lawyers Mutual has been in business since 1977 and insures more than 8000 lawyers in North Carolina. We've been providing continuous protection from professional liability to NC lawyers longer than any other insurance company. Another reason is stability. The company's financial strength is absolute. Since 1999, Lawyers Mutual has paid dividends fourteen times, with more than $8 million dollars returned to policyholders since 2011. Want even more reasons? Visit our website, give us a call, or ask a colleague why Lawyers Mutual is the smart choice for liability coverage.
60 Years of Empowering Trial Lawyers
From the NCAJ website:
"In the 1960s in North Carolina, the plaintiffs' bar was just emerging, and large, corporate firms dominated. A small group of solo and small-firm trial attorneys – Eugene Phillips, William Thorp, Allen Bailey, Charles Blanchard and James Clontz to name a few – shared a passion for representing individuals against the big firms. In 1962, they banded together with a handful of likeminded lawyers to create a collegial society for plaintiffs' attorneys. Their vision was to share information and support one another, provide practical legal education for trial lawyers and advocate for clients' rights at the legislature, in the courts and through general elections. They christened their group the North Carolina Academy of Trial Lawyers, and it is today the North Carolina Advocates for Justice.

Presidents of the NCATL and NCAJ
James W. Clontz, 1962-1969
Charles F. Blanchard, 1970-1972
Judge Eugene H. Phillips, 1972-1974
William L. Thorp, 1975-1976
Allen A. Bailey, 1977-1978
William H. Holdford, 1979-1980
Alfred S. Bryant, 1980-1981
Howard F. Twiggs, 1981-1982
John D. Warlick Jr., 1982-1983
James R. Van Camp, 1983-1984
James L. Nelson, 1984-1985
Walter W. Baker Jr., 1985-1986
James B. Maxwell, 1986-1987
William O. King, 1987-1988
Henry C. Babb Jr., 1988-1989
James C. Fuller Jr., 1989-1990
Mary Ann Tally, 1990-1991
William F. Horsley, 1991-1992
Adam Stein, 1992-1993
Richard S. Hunter Jr., 1993-1994
Charles L. Becton, 1994-1995
Douglas B. Abrams, 1995-1996
Wade E. Byrd, 1996-1997
M. Gordon Widenhouse Jr., 1997-1998
Elizabeth F. Kuniholm, 1998-1999
William S. Mills, 1999-2000
James E. Ferguson, 2000-2001
Burton Craige, 2001-2002
Janet Ward Black, 2002-2003
Mark T. Sumwalt, 2003-2004
E. Spencer Parris, 2004-2005
Clifford Britt, 2005-2006
Rebecca Britton, 2006-2007
Joseph B. Cheshire V, 2007-2008
Margaret Abrams, 2008-2009
David C. Pishko, 2009-2010
Philip A. Baddour Jr., 2010-2011
Gary W. Jackson, 2011-2012
Guy W. Crabtree, 2012-2013
David Teddy, 2013-2014
Danny Glover Jr., 2014-2015
Christopher Nichols, 2015-2016
Bill Powers, 2016-2017
Bradley Bannon, 2017-2018
Mary S. Pollard, 2018-2019
Vernon Sumwalt, 2019-2020
David Henson, 2020-2021
John McCabe, 2021-2022

SOURCES:
History | North Carolina Advocates for Justice (ncaj.com)
For the Media | North Carolina Advocates for Justice (ncaj.com)
Everyone makes mistakes. When it happens to you, Lawyers Mutual has your back. For nearly half a century, Lawyers Mutual has been the smart choice for professional liability coverage for North Carolina attorneys. We cover the state from Murphy to Manteo. We insure large firms, solo practitioners and everyone in between. We help new lawyers enter the profession with confidence, and we help keep seasoned veterans safe and successful. The numbers speak for themselves. Lawyers Mutual has been in business since 1977, making us the only insurance carrier to provide continuous protection over that period. Today we insure more than 8000 lawyers in North Carolina. Most of them will stick with us until they retire. Why? Because they know we are here for them today and will be here tomorrow, bringing protection and peace of mind in turbulent times. Visit our website, give us a call, or ask a colleague why Lawyers Mutual is the smart choice for liability coverage.