Multiple Mistakes, Multiple Malpractice Claims?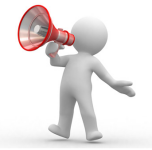 If a client sues a lawyer for a series of mistakes in a single case, is it one claim under the lawyer's malpractice policy or multiple claims?
That question was recently addressed by the U.S. Third Circuit Court of Appeals, which held that under the terms of the policy under review, the single lawsuit constituted a single claim.
The issue is important because it impacts the essential elements of professional liability insurance – including policy limits, deductibles and cost-of-defense coverage.
"Generally, a policy will state limits of coverage available for each 'claim' made against the insured, as well as aggregate limits that cap the amount of damages if multiple claims are brought," says Professional Liability Matters. "Separate claims are easy to distinguish when separate lawsuits are filed by different parties involving unrelated acts. However, do separate claims exist when a single lawsuit is filed that alleges several different instances of misconduct?"
In answering "no," the Third Circuit affirmed a lower ruling from the U.S. Eastern District Court in Pennsylvania.
The case is Westport Ins. Corp. v. Mylonas, No. 16-3705 (3d Cir. Aug. 4, 2017).
Five Separate Errors
In Westport, the former client alleged faulty legal advice regarding the transfer of corporate stock. At trial, he presented expert testimony that the lawyer had failed to meet the professional standard of care in at least five different ways.
From Professional Liability Matters: [T]he jury returned a verdict in favor of the plaintiff of $525,000. The attorney's insurance policy provided limits of coverage of only $500,000 per claim, inclusive of defense costs, which totaled $420,000. Thus, if the lawsuit constituted only one claim, the attorney was left with only $80,000 of remaining coverage, but if it constituted two or more claims, then the attorney would have at least $580,000 of available coverage. The professional liability carrier filed a declaratory judgment action, seeking a court determination that the lawsuit only constituted a single claim, as defined by the insurance policy. On appeal, the Third Circuit held that as long as the claims in the lawsuit arose out of a series of related acts, the lawsuit could only be considered a single claim under plain terms of the policy."
The court drew a distinction between separate claims and separate causes of action (breach of fiduciary, breach of contract, etc.).
Call Your Malpractice Carrier
If you have a question about your malpractice policy or what it covers, take out your policy and read it carefully. If you still have questions, pick up the phone and call Lawyers Mutual.
Here are five important definitions from your Lawyers Mutual policy:
1. Claim. A claim is the notification of an incident made to the insurance company and a demand for benefits as provided by the policy. With a claims-made policy, a claim must be reported to the carrier as soon as you know of the claim and during the time your policy is in effect. Unless this is done, the claim may not be covered.
2. Claim / Incident Notification. Notification is the opportunity for an insured to report any potential claims or incidents which may result in a claim during the policy period. Reporting of all potential claims is crucial to the claims-made policy and all insureds are asked to disclose incidents as soon as they are aware of them.
3. Deductible. A provision or clause in your insurance policy that the first given number of dollars or percentage of expense will not be reimbursed, but paid by the policy-holder.
4. Endorsement. A form attached to the policy using the language necessary to change the terms of the policy to address specific circumstances. For example, adding or deleting attorneys.
5. Extended Reporting Endorsement. An endorsement allowing for making claims after the expiration of a "claims-made" liability policy, also known as "tail" coverage.
Sources:
· Professional Liability Matters http://professionalliabilitymatters.com/2017/08/30/can-a-single-lawsuit-multiple-claims/ · Corporate Counsel http://www.corpcounsel.com/id=1202795748985/When-An-ExClient-Sues-A-Lawyer-How-Many-Claims-Are-There-Under-The-Lawyers-Professional-Liability-Insurance-Policy?mcode=1202615021948&curindex=6&curpage=ALL&slreturn=20170812092253
· Westport Ins. Corp. v. Mylonas, No. 16-3705 (3d Cir. Aug. 4, 2017) http://law.justia.com/cases/federal/appellate-courts/ca3/16-3705/16-3705-2017-08-04.html
· Lawyers Mutual Malpractice Terms http://www.lawyersmutualnc.com/malpractice-terms