More Than 10 Percent of Law Students Have Suicidal Thoughts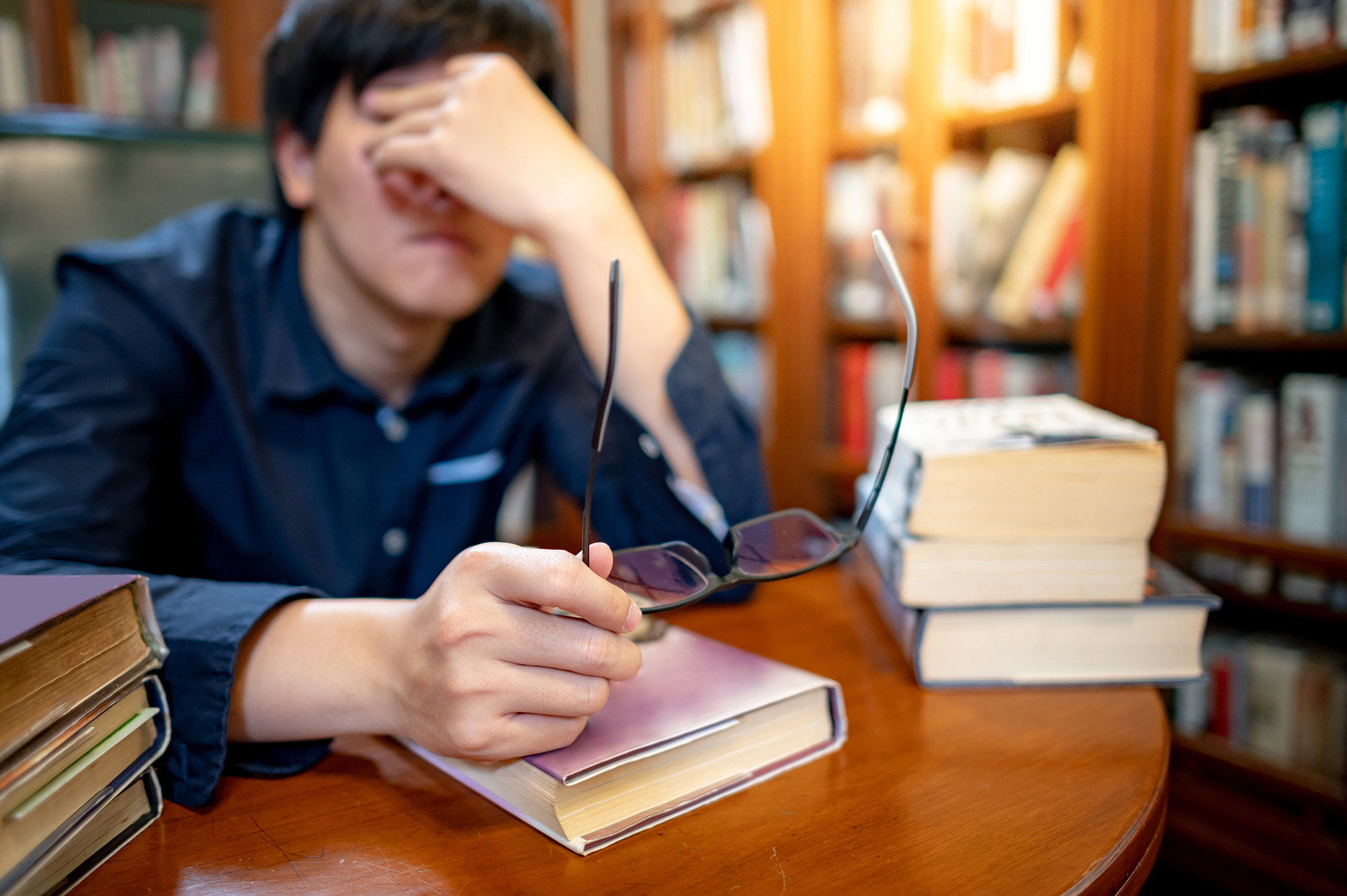 Seventy percent of law students say they needed help for mental or emotional problems in the past year, and 11 percent report having suicidal thoughts.
Those disturbing statistics are from the 2021 Survey of Law Student Well-being.
"The study also found that 33 percent of the students had a diagnosis of depression at some point in their lives and 40 percent had a diagnosis of anxiety," according to the ABA Journal.
The 2021 Survey was a follow-up to a similar survey done in 2014. In the earlier report, 42 percent of student said they needed help in the past year – nearly 28 percent lower than in the latest survey. Also in the 2014 survey, 18 percent of students reported depression and 21 percent reported anxiety.
"What is clear is that our law students need help," reports the ABA Journal, quoting from the 2021 survey, which cited COVID stress and isolation as contributing factors.
Read the ABA Journal story here.
Read details of the survey here.
Lawyers Mutual is here for you at every stage of your law career: from your first day on the job to your last day before retirement. Our Byte of Prevention blog features industry news, tips and valuable links on everything from work-life balance to winding down your practice. Our email newsletter "Practice Reimagined" brings cutting-edge insights straight to your in-box. And our skilled team of underwriters, claims counsel and risk management professionals are by your side when you need us most. Lawyers helping lawyers. It's who we are, and it's what we've been doing since 1977.
2021 Survey of Law Student Well-being
Eleven (11) percent of law students had thought seriously about suicide in the past 12 months, almost double the six percent figure in 2014. One in three students in 2021 reported having thought about attempting suicide in their lifetime, up from 21 percent in 2014.
Almost 16 percent said they had intentionally hurt themselves without intending to kill themselves in 2021, up from 9 percent.
Almost 80 percent had experienced trauma in at least one of 15 categories (natural disaster, accident, assault, sexual assault, serious illness or injury, and emotional or physical abuse).
About 20 percent should be evaluated for PTSD.
Twenty-three (23) percent reported taking anti-depressants, up from 12 percent.
Forty-four (44) percent reported drinking enough to get drunk during the past 30 days, down from 53 percent in 2014.
Thirty-eight (38) percent used marijuana in the past year, up from 25 percent in 2014. Twenty-five percent had used it in the past 30 days, up from 14 percent.
Student suggestions for improving overall wellness were "socializing opportunities, peer mentors, an inclusive culture, an end to the boot camp/hazing culture, ending the Socratic method, and academic support."
Here is the Well-Being Toolkit for Lawyers and Legal Employers: ABAJournal.com/toolkit.
Here is a directory of LAP programs by state: ABAJournal.com/lap.
Source: 11% of law students had suicidal thoughts in the past year, survey finds; what can law schools do? (abajournal.com)
Why choose Lawyers Mutual for your financial protection? One reason is experience. Lawyers Mutual has been in business since 1977 and insures more than 8000 lawyers in North Carolina. We've been providing continuous protection from professional liability to NC lawyers longer than any other insurance company. Another reason is stability. The company's financial strength is absolute. Since 1999, Lawyers Mutual has paid dividends fourteen times, with more than $8 million dollars returned to policyholders since 2011. Want even more reasons? Visit our website, give us a call, or ask a colleague why Lawyers Mutual is the smart choice for liability coverage.