Midlevel Associates Feeling the Burn(out)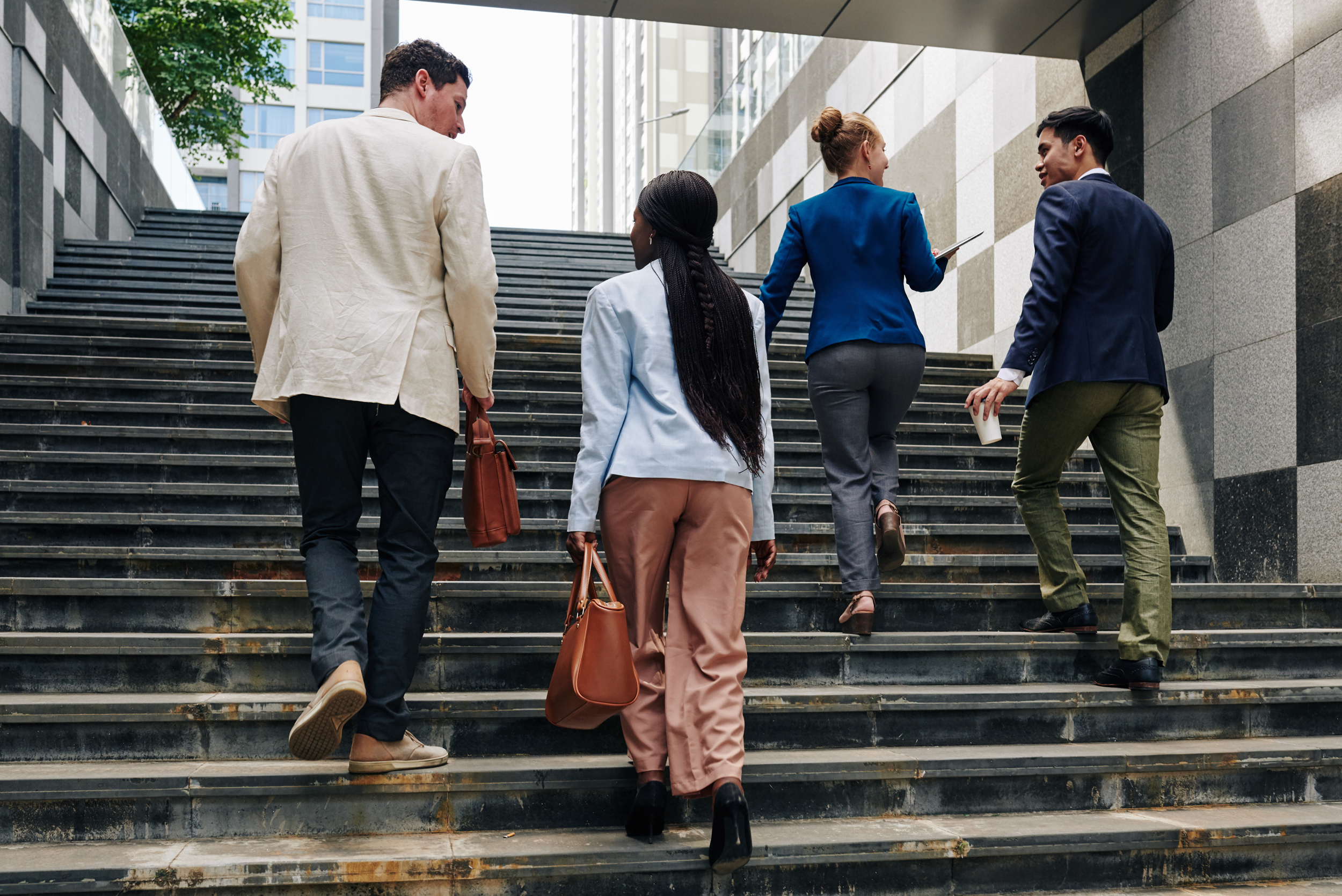 What's life like for a midlevel associate at a large firm during a pandemic?
Stressful, as you might expect. But also often boring, with stale coffee, drab décor and mundane assignments.
Above all, it's a lifestyle that's highly susceptible to burnout, with many associates saying they're expected to be on call 24/7, 365 days a year.
Those are some of the findings from the Midlevel Associates Survey, which examined the satisfaction levels of third, fourth and fifth-year associates at AmLaw 200 firms.
You'll never be burned on your malpractice coverage when you're insured with Lawyers Mutual. Our email newsletter "Practice Reimagined" offers timely tips, pointers and valuable links to help you navigate the new normal.
Midlevel Associates Survey
Here are some highlights from the survey, as reported by the ABA Journal:
"The pandemic sucks, and there is no meaning to time anymore," said a fourth-year associate in Washington, DC in the ABA Journal "Constantly working, without really thinking that my work has any meaning, is not helpful either. But the pay is very nice."
Some associates who were working in their offices complained about the coffee, snacks, dated furnishings and drab color schemes.
Others complained of the drudgery of the work. "Ensure that associates get the kind of work they enjoy," said a third-year associate in Los Angeles.
"It seems to me that those who tend to leave [the firm] are the ones who end up on terrible cases or servicing partners with boring work," said another associate.
Burnout and work-life balance were common themes.
"There needs to be more of a work-life balance, so that people have time to balance work stress with hobbies, family, travel, etc.," said a third-year California associate.
"Management rewards those who make the most money for the owners of the firm by working the longest hours (and who thereby accumulate the most stress and neglect their mental health, relationships, physical health, etc.)," said another associate. "On balance, the system rewards flirtation with burnout and the accompanying depression and anxiety."
NC Rule of Professional Conduct 5.1
Responsibilities of Principals, Managers and Supervisory Lawyers
(a) A principal in a law firm, and a lawyer who individually or together with other lawyers possesses comparable managerial authority, shall make reasonable efforts to ensure that the firm or the organization has in effect measures giving reasonable assurance that all lawyers in the firm or the organization conform to the Rules of Professional Conduct.
(b) A lawyer having direct supervisory authority over another lawyer shall make reasonable efforts to ensure that the other lawyer conforms to the Rules of Professional Conduct.
(c) A lawyer shall be responsible for another lawyer's violation of the Rules of Professional Conduct if:
(1) the lawyer orders or, with knowledge of the specific conduct, ratifies the conduct involved; or
(2) the lawyer is a principal or has comparable managerial authority in the law firm in which the other lawyer practices, or has direct supervisory authority over the other lawyer, and knows of the conduct at a time when its consequences can be avoided or mitigated but fails to take reasonable remedial action to avoid the consequences.
NC Rule of Professional Conduct 5.2
Responsibilities of a Subordinate Lawyer
(a) A lawyer is bound by the Rules of Professional Conduct notwithstanding that the lawyer acted at the direction of another person.
(b) A subordinate lawyer does not violate the Rules of Professional Conduct if that lawyer acts in accordance with a supervisory lawyer's reasonable resolution of an arguable question of professional duty.
Jay Reeves is author of The Most Powerful Attorney in the World. He practiced law in North Carolina and South Carolina. Now he writes and speaks at CLEs, keynotes and in-firm presentations on lawyer professionalism and well-being. He runs Your Law Life LLC, a training and consulting company that helps lawyers add purpose, profits and peace of mind to their practices. Contact jay@yourlawlife.com or 919-619-2441.