Meet the Practice of Your Dreams through Online Dating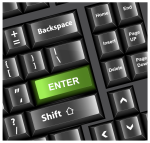 You can learn a lot about legal marketing from Internet dating sites.
No, you don't have to actually join Match.com or Tinder. All you need to do is take a look at them. See why they are popular and what makes them work.
And make no mistake, they are working. Since 1995 – when Match.com debuted as the first online dating site – the industry has experienced phenomenal growth. Tinder, a relative newcomer to the market, has more than 50 million users. They swipe each other's profiles 1.5 billion times per day.
That's a lot of swiping. And the company has been around only three years.
So how can you convert matchmaking Tinder into legal tender? Here are four suggestions.
1. Use the Latest Technology
The key to the success of online matchmaking is digital technology. Hang up the telephone. Don't bother writing a love letter. Just power up your laptop, tablet or smartphone and get going.
And it's getting easier all the time. Back in the '90s, it was something of a chore to find romance online. First, you needed a computer. Then you had to navigate a fairly complicated obstacle course of logins, registrations and notifications.
No longer. Now a lonely heart can access an app, swipe dozens of eligible candidates and be swapping plans for a first date within minutes.
2. Eliminate Barriers
The great appeal of Internet dating is you can do it anywhere and anytime. No hours of preparation needed. No tickets to purchase.
Just a simple swipe and you're in business.
By contrast, consider the obstacles facing people who need legal help. They have to find the right lawyer. They have to schedule an appointment. They usually have to go through a receptionist. They have to block out time for an initial consultation. They may have to travel across town – and perhaps pay a fee – just to find out whether the lawyer will take their case.
Try to eliminate as many barriers as possible between "Interested Prospect" and "Paying Client."
3. Provide Safety
Plunging into the digital dating pool is risky. You never know who or what you might encounter. The best sites offer some degree of privacy and security. Wise users take additional precautions like arranging dates in public places.
Seeing a lawyer can be just as scary. New clients worry about how much it will cost and what they are getting themselves into. They wonder if they even need an attorney.
Ease their minds by communicating candidly and consistently. Establish clear expectations. Discuss fees. Offer a projected timeline. Let them know everything they tell you will be kept strictly confidential.
4. Specialize
The trending hook-up sites are those that target narrow demographics and preferences. Looking for a sexy partner into vintage Ford Rancheros? There's an app that can get you there.
So it is with the law. The more you can specify what you do and who you do it for, the better. An advertisement for a "bicycle injury lawyer" is more likely to attract the attention of a cyclist hurt in a wreck than one for a "personal injury lawyer." That doesn't mean you have to limit your practice to bicycle injury cases. It simply means you're increasing your odds of getting picked from a vast pool of available talent.  
You might not like the idea of online dating. You might yearn for the good old days of blind dates and cruising bars. You might even hate technology in general.
Fine. But realize that the paradigm has shifted. Consumers – whether they are looking for a legal relationship or a romantic one – are using digital communication to make initial contact. It's to your benefit to make that process as easy as possible for them.
Source: Huffington Post http://www.huffingtonpost.com/robert-weiss/online-dating-love_b_8369780.html?utm_hp_ref=technology&ir=Technology
Jay Reeves a/k/a The Risk Man practiced law in North Carolina and South Carolina. He is a former Legal Editor at Lawyers Weekly and Risk Manager at Lawyers Mutual. Contact jay.reeves@ymail.com.