Marketing is All About Relationships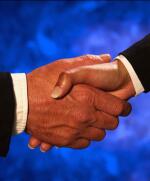 As a marketing professional, you play a very important role in your firm. In many ways you are the voice of the firm. As a marketing professional in a law office you are responsible for what clients see, hear, feel, touch, taste and buy. When it all boils down, effective marketing is all about building and maintaining relationships.
Relationship building is the foundation of marketing. Building and maintaining relationships is what helps generate repeat business. Approach your marketing planning in the same way that you approach relationships in your personal life. Ask yourself the following questions:
1)      What things do we (you and your potential client) have in common?
2)      What do I have to offer?
3)      What things do they (potential clients) enjoy? What are their interests?
Asking yourself these initial questions will help you begin to think about your target market and the best way to approach them. Have you ever heard the saying, "You can't expect someone else to love you, if you don't love (and know) yourself?" Make sure you know your brand! You should have a strong sense of who you are as a firm; this will help guide your efforts in finding that perfect mate (client).
You should be familiar with your firm culture. Make sure that you're fully aware of your strengths and weaknesses. You can't understand your target market, if you're unsure about your brand.
Once you've decided this relationship is right, the "courting" begins. You spend time building your relationship and gaining insight into your client. Think about the things you do when you are in a relationship:
1)      Make sure you put "your best foot forward". In business, this could mean offering incentives, free or discounted consultations or simply checking in. You want to make your clients realize your value and begin to feel secure in this relationship.
2)      Ask questions and listen. This part of the relationship is all about really getting to know and understand each other.
3)      Identify any potential red flags or identify any minor issues that need to be addressed before they become major issues.
Once you have decided that this the one, make it official with a contract or engagement letter. The problem with many marketing efforts is, like some relationships, the work stops once things become official. Your work as a marketing professional doesn't stop once you've gained a client.
Maintaining your relationship is just as important as establishing it. Repeat clients, good reviews, and referrals are all the things that keep your business growing. The next time you sit down to think about your firm's marketing plan, think a little less about ad placement and more about relationship building.
Monisha Yowell is the Marketing Coordinator for Lawyers Mutual. Monisha connects Lawyers Mutual with our insureds and the legal community through the use of social media. You can reach Monisha at
800.662.8843 or monisha@lawyersmutualnc.com.