Managing Your Office in Pandemic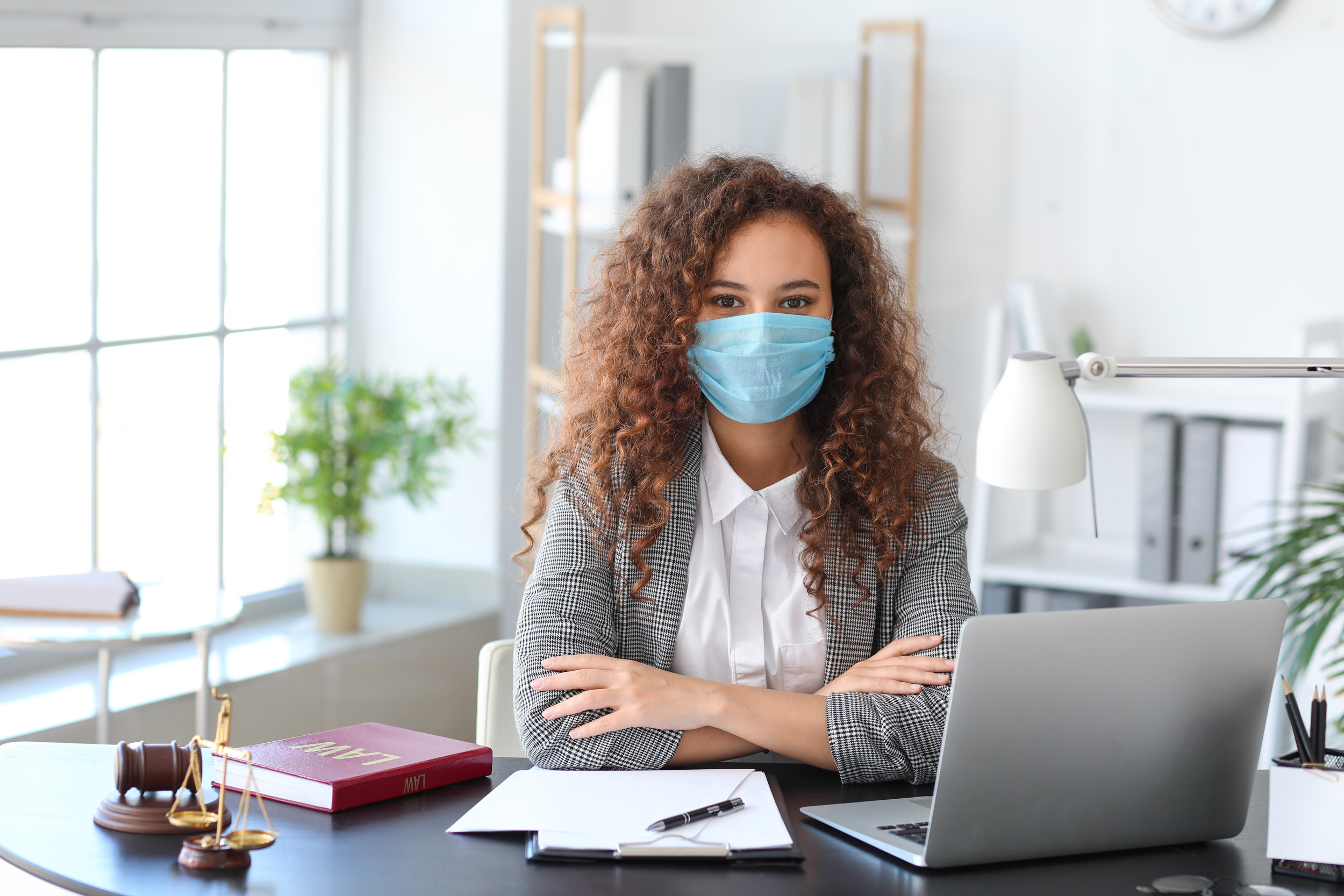 5 Ways to Position Your Team For Success
The best thing you can do as a legal employer in a pandemic is to be flexible and make adjustments that will set your team up for success.
The worse thing you can do is to be inflexible, which will only cause frustration, floundering and failure.
"To lead effectively, you must remove any roadblocks that would prevent someone from doing their job successfully," writes Emily Heaslip for CO. "Ask your team regularly what they need in order to do their jobs better or more efficiently."
When you're insured with Lawyers Mutual, you're already set up for success. Throughout these trying times, we'll bring you timely tips, pointers and best practices for keeping your firm safe and successful. We stand with North Carolina lawyers. It's what we've been doing since 1977.
Five Ways to Set Your Team Up for Success
(courtesy of Heaslip and CO; all quotes are from her CO article)
Be transparent. "Share your plan for guiding your organization through the crisis to help decrease anxiety and give your team a sense of direction," writes Heaslip. "When you assign a task, tell your team members why you're assigning it to them and how it will help achieve your business results. If an employee asks for something you can't say yes to, such as more paid leave or additional resources, explain your reasons for saying no. There's really no such thing as overcommunication."
Give positive feedback. More than eight out of 10 employees say they feel overworked and underappreciated – and that's according to a survey that was conducted before the pandemic. Imagine how they're feeling now. That's why it's more important than ever to acknowledge a job well done. "Effective managers keep their employees engaged by recognizing their hard work," says Heaslip. "Your appreciation could be as simple as thanking someone at the end of the day. Just make sure you're providing positive feedback and encouragement to build your team's confidence."
Focus on professional development. Now might be the perfect time to offer your staff specialized training in using remote communication tools or pay for them to take an online class in cybersecurity. Everyone benefits – you, your firm and your clients – when your employees are always learning, growing and adding new skills. An investment in your employees is, inevitably, an investment in scaling and perfecting your business," writes Heaslip. "It shows that you care about your team, not just about your bottom line."
Get out of the way. "It's tempting to try to micromanage your team to ensure your business survives. Your business is your baby, and when times get tough you're going to want to be the one to steer the ship (and hoist the sales, and be the lookout, and manage the deck…). But micromanagement helps no one. It's time-consuming for you and demoralizing for your employees."
Let your systems and procedures do the heavy lifting. "Mitigate the urge to micromanage by putting the right tools and processes in place," writes Heaslip. "Create some standard operating procedures (SOPs) that outline how to run specific areas of your business. Determine what tasks can only be done by you, the business owner. Then, create procedures for the day-to-day tasks you can offload (for instance, daily inventory checks or employee scheduling). Write step-by-step procedures that outline clearly how you want these tasks performed."
What leadership tips would you add to this list?
Jay Reeves is author of The Most Powerful Attorney in the World. He practiced law in North Carolina and South Carolina. Now he writes and speaks at CLEs, keynotes and in-firm presentations on lawyer professionalism and well-being. He runs Your Law Life LLC, a training and consulting company that helps lawyers add purpose, profits and peace of mind to their practices. Contact jay@yourlawlife.com or 919-619-2441.