Making Your Law Firm More Sustainable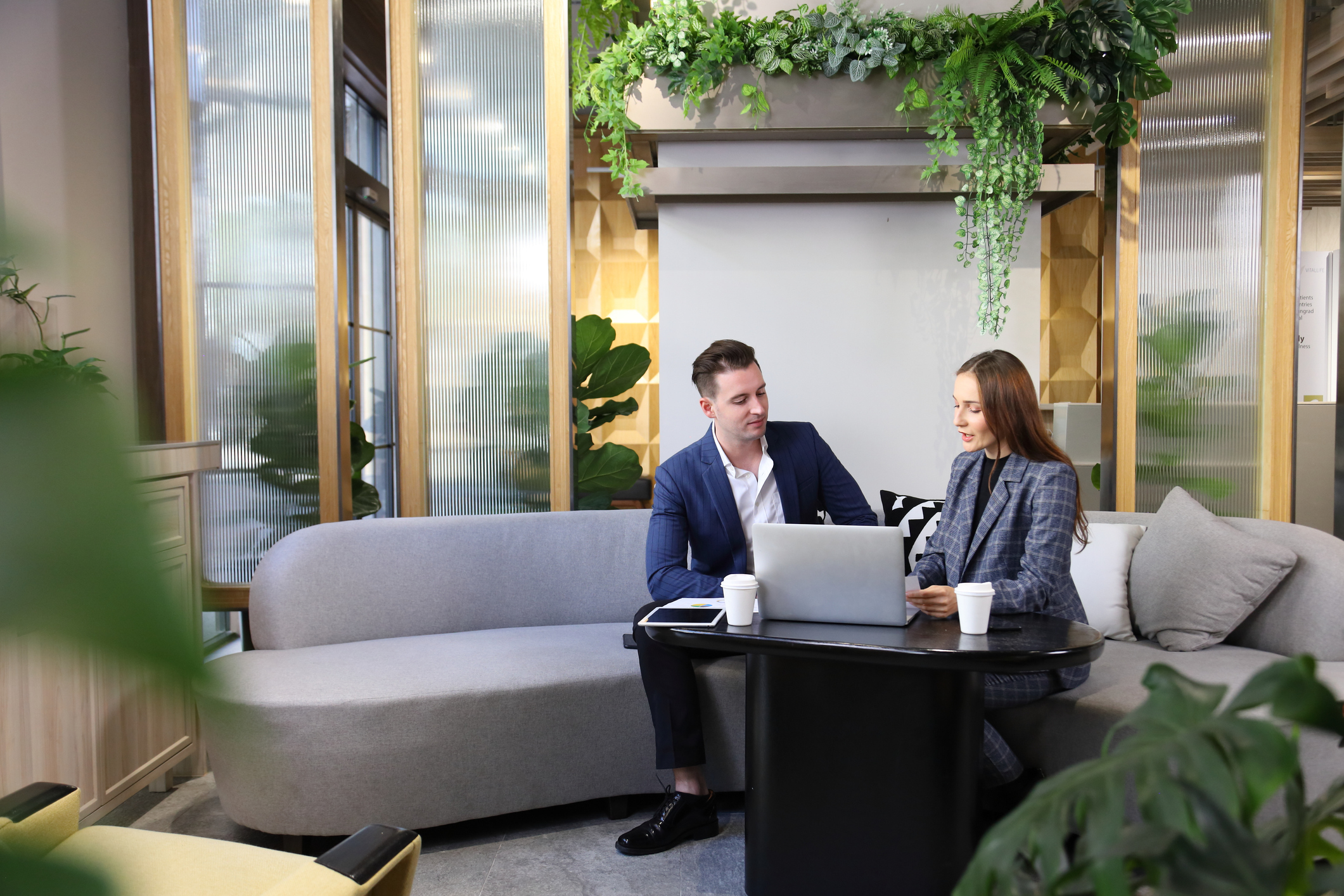 Making sustainability a priority at your law firm is a smart business strategy.
It's nice for Mother Earth globally. It's a way for your firm to make a positive contribution locally. You'll earn cred with top young legal talent, who place high value on community service and environmental stewardship.
And you'll expand your market of potential clients. One in three consumers (not just legal) said they stopped buying a certain brand because of ethical or sustainability concern, according to this 2021 survey by Deloitte. Environmental awareness is an even stronger factor for younger customers when making buying decisions.
"Practicing environmentalism at your small business isn't just good for the planet, it's good for business, too," according to business writer Emily Heaslip in this article for the US Chamber of Commerce. "Sustainability doesn't have to be complicated or expensive. Simple changes can help your business lower its environmental impact — often while saving money."
Lawyers Mutual is here for North Carolina lawyers. Our Byte of Prevention blog brings you vital news, alerts and practice management pointers. Our Client Services Department is available to help you work through challenges, whether it's building teamwork or improving your bottom line. And our Claims Department is by your side when trouble strikes. Stay ahead of the curve by being insured with Lawyers Mutual.
4 Simple Steps for a More Sustainable Office
Over the past two years, all workers had to pivot to working outside of the office in some form or another, thereby taking a small, simple step of sustainability, either willingly or not.
"Remote work reduces your office's light and energy use, as well as the emissions that result from the commute that your team would normally take," writes Heaslip. "Doing so also helps you save on utilities."
Here are three steps Heaslip recommends in her Chamber of Commerce post:
Reduce your reliance on plastic. Scientists predict within a couple of decades there will be more plastic in the ocean than fish.
Recycle old electronics. Trash dumps, recycling centers and landfills receive around three million tons of discarded electronics each year.
Work with sustainable partners. It's easier – and it builds stronger relationship – when you work together.
NC Ethics Opinion RPC 209: Disposing of Closed Client Files
Adopted: January 12, 1996
Inquiry #1: Attorney A has been in practice for 20 years. Whenever he completes a matter for a client, he closes the client's file and retains it in his office. Attorney A has run out of space to store files in his office. The expense of renting storage space to store files is prohibitive. May Attorney A dispose of the closed client files?
Opinion #1: Yes, subject to certain requirements. The original file belongs to the client and, because of the general fiduciary duty to safeguard the property of a client, a lawyer should store a client's file in a secure location where client confidentiality can be maintained. See Rule 4 and Rule 10.1 of the Rules of Professional Conduct, and RPC 79.
With the consent of the client, a closed file may be destroyed at any time. Absent the client's consent to disposal of a file, a closed file must be retained for a minimum of six years after the conclusion of the representation. Six years is the required minimum period for retaining a closed client file because this retention period is consistent with retention period for records of client property set forth in Rule 10.2(b). Of course, the statute of limitations may require the retention of a closed file for more than six years.
Source: US Chamber of Commerce CO and NC State Bar RPC 209
Lawyers Mutual brings you practical pointers for designing a satisfying career. We're here as you adjust to practicing law post-COVID. Our email newsletter "Practice Reimagined" offers timely tips and valuable links on wellness, work-life balance and quality of life – delivered straight to your in-box. Lawyers helping lawyers. It's what we've been doing since 1978.