Lucy the Poodle Named a Lawyer of Distinction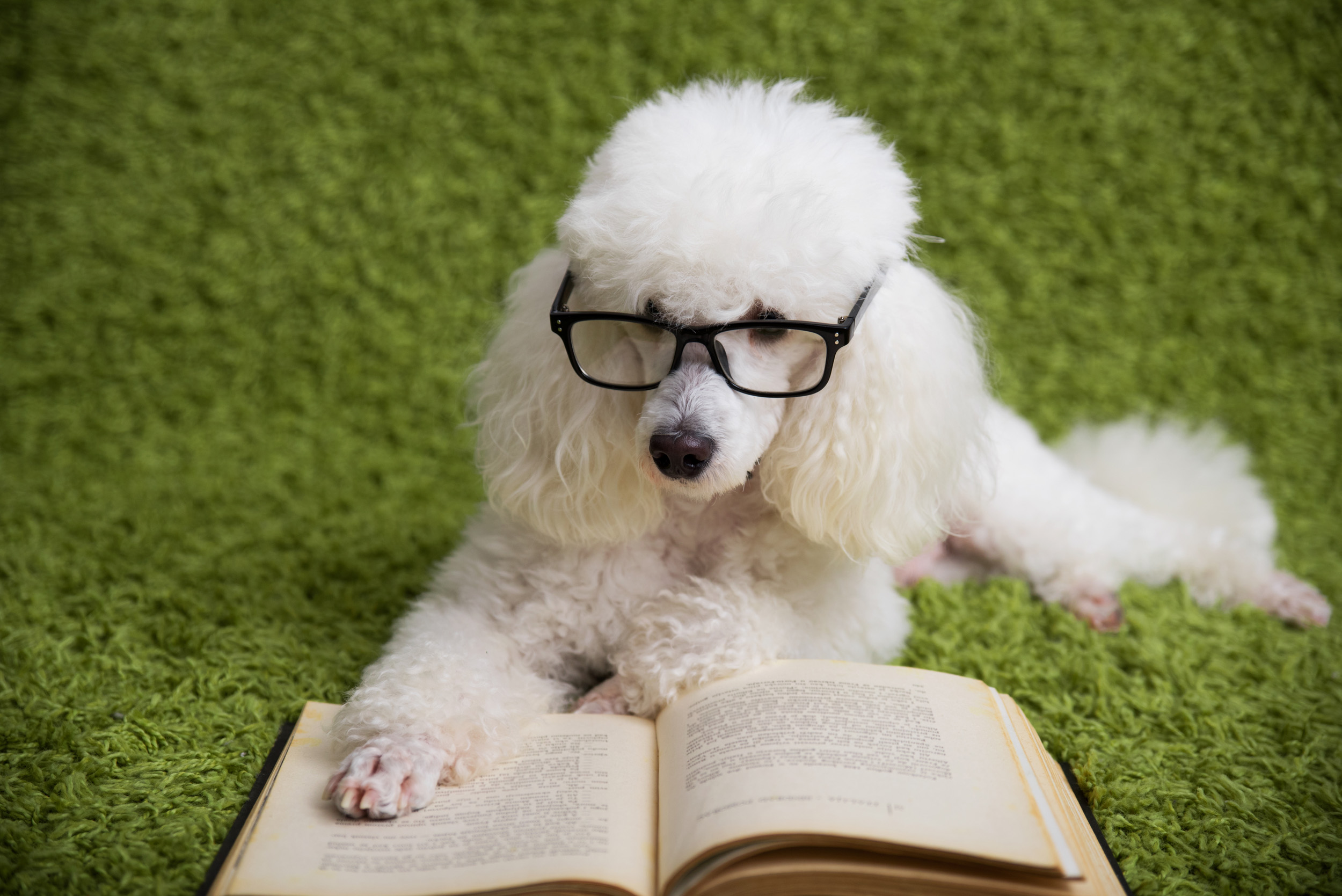 A poodle in Seattle named Lucy was honored as a Lawyer of Distinction in the field of personal injury law after applying for the award and paying a membership fee.
When she applied for the honor in 2017, Lucy claimed to hold a "Juris Dogtor" degree and belong to the King County Bark Association.
"After receiving the payment required for membership and its associated benefits (which at press time cost $475 per year for the lowest tier of membership), Lawyers of Distinction sent Lucy a plaque naming her one of the top 10 percent of attorneys in the country and congratulated her on Twitter," according to the ABA Journal.
The firm that submitted Lucy the poodle's application says it did so to "test whether there was any research being conducted" before awards are granted and to show that some awards companies "seem more focused on generating revenue than identifying the best lawyers and firms in their fields."
A legal marketing expert told the Journal there has been a proliferation of what she calls pay-to-play awards.

"[H]onors falling into that category are those offering to recognize attorneys only if they agree to pay the organization hundreds of dollars for items such as a plaque, a profile on the company's website, a press release announcing the award and a logo the lawyers can put on their own websites, among other things," according to the ABA Journal. "These solicitations are typically made directly to attorneys by marketing companies that don't undertake any sort of vetting process before doling out honors."
Keep your office safe and healthy by maintaining professional liability insurance with Lawyers Mutual. Throughout these trying times, we'll bring you timely tips, pointers and best practices. It's what we've been doing for North Carolina lawyers since 1977.
NC State Bar 2018 FEO 8: Advertising Inclusion in Self-Laudatory List
In 2018 FEO 8, the NC State Bar ruled that "a lawyer may advertise the lawyer's inclusion in a list or membership in an organization that bestows a laudatory designation on the lawyer subject to certain conditions."
Here are some of the key points in 2018 FEO 8:
"Numerous companies and organizations provide lawyers with the opportunity to be included in a list or to become members of a group that describes itself with self-laudatory terms and/or bestows self-provided accolades to its members. Examples of such lists or groups are those that describe their included lawyers as 'best,' 'super,' and 'distinction.'"
"Rule 7.1(a) prohibits a lawyer from making false or misleading communications about himself or his services. The rule defines a false or misleading communication as a communication that contains a material misrepresentation of fact or law, or omits a necessary fact; one that is likely to create an unjustified expectation about results the lawyer can achieve; or one that compares the lawyer's services with other lawyers' services, unless the comparison can be factually substantiated."
"When a potential consumer of legal services sees the words "super"or "distinguished" associated with a lawyer by way of a bestowed award or accolade purporting to pertain to legal services, the consumer may view these awards or accolades as evidence of a lawyer's competence and achievement."
"First, no compensation may be paid by the lawyer, or the lawyer's firm, for the award or accolade being bestowed upon the lawyer or for inclusion in the group or listing."
"Second, before advertising the inclusion or any award associated with inclusion, the lawyer must ascertain that the organization conferring the award is a bona fide organization that made adequate and individualized inquiry into the lawyer's qualifications for the inclusion or award. The selection methodology must be based upon objective, verifiable, and consistently applied factors relating to a lawyer's qualifications (including but not limited to a lawyer's years of practice, types of experience, peer review, professional discipline record, publications and/or presentations, and client and other third-party testimonials) that would be recognized by a reasonable lawyer as establishing a legitimate basis for determining whether the lawyer has the knowledge, skill, experience, or expertise indicated by the designated membership."
"Third, any advertisement by the lawyer of his inclusion in a self-laudatory group or list must also contain an explanation of the standards for inclusion or provide the consumer with information on how to obtain the inclusion standards."
"A lawyer must determine whether a particular group or list satisfies each of these requirements before advertising their inclusion in the group or list, and a lawyer has a continuing obligation to ensure the group or list remains compliant with the requirements of this opinion upon each renewal. If all requirements are met, the lawyer may advertise his inclusion in the group or list."
Jay Reeves is author of The Most Powerful Attorney in the World. He practiced law in North Carolina and South Carolina. Now he writes and speaks at CLEs, keynotes and in-firm presentations on lawyer professionalism and well-being. He runs Your Law Life LLC, a training and consulting company that helps lawyers add purpose, profits and peace of mind to their practices. Contact jay@yourlawlife.com or 919-619-2441.