LSAT Takers On the Rise, But Law School Admissions Remain Flat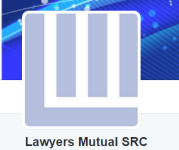 More people are signing up to take the LSAT, but that is not translating into a similar rise in law school applications.
The February 2017 exam saw a 5.4 percent increase – the largest jump for that session in nearly eight years. This follows a 7.6 percent jump in December 2016 and a one percent rise in September, according to this report.
Despite this, law schools are not seeing a flood of new applicants. In fact, applications nationwide were down 1.9 percent as of March 31.
So what's going on? Experts say some students may be taking the LSAT just to see how well they do, without being fully committed to law school. Others are repeat takers trying to boost their score. Regardless, officials at Kaplan Test Prep told Law.com they expect law school admission to remain "flat at best" for the foreseeable future.
Blind Student Loses LSAT Suit
In another LSAT headline, the U.S. Supreme Court declined to review a lawsuit by a sight-impaired man against the ABA and its accreditation standards.
The plaintiff alleged the LSAT discriminated against him by including questions requiring spatial reasoning and the ability to diagram. As a result of his poor score, he says he was rejected by three law schools.
At the heart of his claim are the ABA's rules and accreditation standards, which require law schools to use admissions tests that are "valid and reliable." The LSAT is presumed to meet those standards, although the ABA does not say how much weight schools should assign to test scores in the admission process.
Last June a federal appeals court in Cincinnati dismissed the lawsuit, saying the plaintiff had no standing because his injury had not been caused by the NCBA. The LSAT is written, administered, and scored by the Law School Admission Council, which is not part of the ABA, the court said:
"[T]he ABA does not actually 'mandate' use of the LSAT and, moreover, nothing in the standards gives the ABA authority to prescribe its content. In that sense, the district court correctly noted that Binno had sued the wrong party. The law schools to which he applied, not the ABA, determine what weight, if any, to give Binno's LSAT score, and the entity in control of the LSAT's content and format is not the ABA but the LSAC."
What was your experience with the LSAT? Do you think it is a "valid and reliable" test of law school readiness?
Sources: