LM Feature: Harrison A. Lord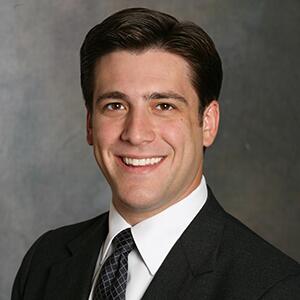 When it comes to thriving in today's legal industry, two words come to mind "forward thinking." We live in a fast paced, technology driven world that's all about transparency, mobility and service. The legal industry has a long-standing reputation of being traditional and resistant to change. For those who believe attorneys are married to tradition—meet Harrison A. Lord. Harrison is a trial lawyer with Bernhardt and Strawser, and the founder of [ask LEGAL]. In an industry that is driven by the billable hour, Harrison has created a successful practice that offers transparent pricing. We had a chance to speak with Harrison to see how he has successfully created his own lane in the legal industry.
LM: What led you to launch [ask LEGAL]?
HL: A client once called me to ask for help reducing the damage of a bad contract he'd signed.  When I asked him why he hadn't contacted me before he signed this contract, he told me something along the lines of, "I know I should have, but when I call you, all I can think of is the 'tick, tick, tick' of the clock.  I hate that it's costing me money, and so I avoid it.  I'd rather deal with a potentially bad outcome than have the pain of paying for the advice on the front end."  That same client suggested that I should provide small businesses like his a flat monthly program where they could call me at no additional charge.  It works for my clients' cash flow and takes the pain out of calling a company lawyer.  Also, because an ounce of prevention is worth a pound of cure, it keeps overall costs low for my clients.  Of course, it's good for me, as well--I'm able to develop long-term, lasting relationships with my clients, and have more predictable cash-flow.
LM: What is the most challenging aspect of providing pricing plans?
HL: I am very client-focused, so there is a terrible temptation to allow scope creep.  Often a client has an issue that is not covered by my representation, but my first instinct is to go ahead and do it at no extra charge.  I'd love to include everything I do in a low monthly fee, but I'd go broke.  Telling a good client when something costs extra is really hard, but necessary.  
LM:  What advice do you have for anyone who is looking to branch out and start a niche practice or create their own lane in this industry?
HL: Give a lot of thought to who you most want as a client, then design your services to suit that client.  Then, when your best clients tell you that what they really want is something else entirely, be willing to adapt and build a different model. Flexibility is key.
LM:  Why did you choose to offer pricing plans for your legal services?
HL: Clients want to know what things cost.  Just being able to give them that information up front makes my clients so much happier. 
LM: What is the most rewarding aspect of your practice?
HL: I love knowing that my representation makes a real difference to a small business, and that my clients consider me part of their business family.  I recently had a death in my actual family, and one of my clients took the time to send flowers and let me know they were thinking of me.  It made me feel great.
A close second is finding pragmatic solutions for intractable problems, and finally winning in hotly contested litigation.
LM: What would you say are the 3 most important things to keep in mind for those looking to build niche practices?
HL: 1. Look to create value for your clients.  If you wouldn't hire you on the terms you offer, neither should they.
2. Know your niche.  It does no good to market yourself in one practice area or to one group or industry if you don't understand what your targeted clients want and need.
3. Ask for help, from your colleagues and your clients. I regularly ask other lawyers how they do things, or for the forms they use, or for local knowledge.  But even more important, I am always asking my clients what they want and how they want it.   
LM: What sets your firm apart from anyone else who may be offering pricing options for clients?
HL: Again, I think the key is value and communication. I want all of my clients to feel that they are important to me and my practice, and that they are getting more than they bargained for.  Part of the way I try to accomplish that is by trying to respond quickly and consistently, and making myself available.  No one wants the cheap option.  What people want is value.  
LM: What changes do you see in the future of law?
HL: I think there will be many more legal services options available to clients, most of which will not be as good as what is available now.  I think that the key for attorneys will be to be able to articulate why the services we offer, which may not be the least expensive, are nonetheless the best value.  And I do not think that we can show that value using the billable hour as our exclusive method for determining cost.
LM: Is there something you would like to add that I haven't asked you?
HL: If people are interested in alternative fees, they should realize that it requires in depth analysis. Creating a fee structure that works for you and your clients requires real thought, constant adjustment, and often involves creating customized plans for specific clients or cases.  That said, in my opinion, it is definitely worth the effort.