LMCS Makes Book Publishing Dreams Come True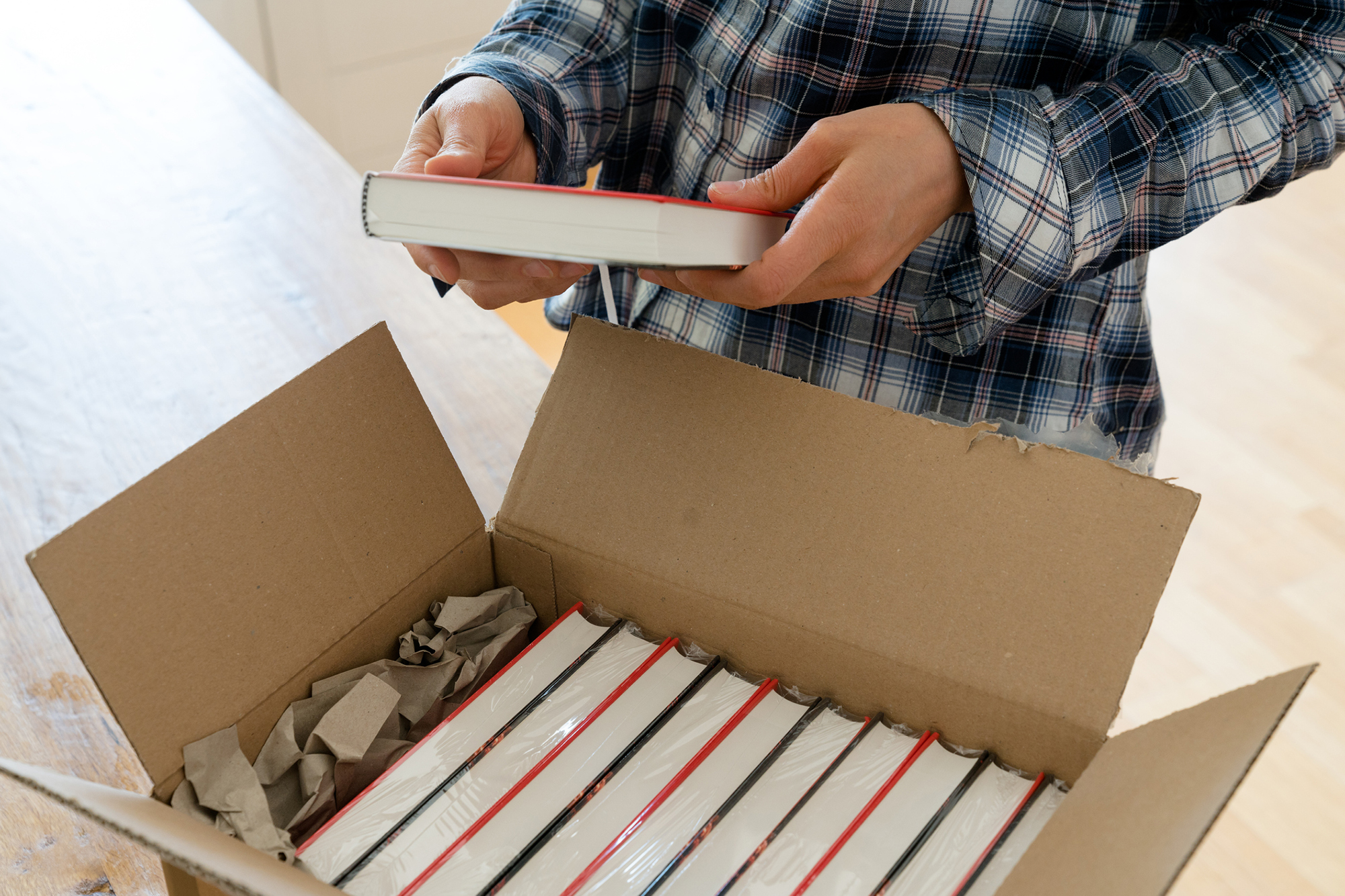 Lawyers are natural born storytellers – and if you have a good one to tell, there's a new publishing house that wants to hear from you.
LMCS Press is a full-service publishing house specializing in helping lawyers and legal professionals turn their dreams into books.
Recent titles include From Welcome to Windhoek: A Judge's Journey, a memoir by Campbell Law School Dean J. Rich Leonard, and Designing a Succession Plan for Your Law Practice, by Tom Lenfestey, founder of the Law Practice Exchange.
"Writing and publishing a book is a dream come true for some people," says the LMCS Press website. "For others, it is a great career accomplishment. We would love to assist you reach this dream."
Getting from idea to publication is a long journey. LMCS Press is unique in its understanding of the legal profession. It offers personalized assistance for each step of the journey:
EDITORIAL CONSULTATION. A strategic meeting with an LMCS Press Editor and Publisher at the outset will ensure that your writing experience is as rewarding as possible.
PLANNING THE BOOK. Having an experienced team in place even before you start writing will save time and money and enhance your writing experience.
EDITORIAL SERVICES. LMCS Press identifies your ideal reader and core concepts, prepares an editorial calendar, and makes sure the end product is professional and readable.
DESIGN SERVICES. Cover art shouldn't be an after-thought; crafting the look and feel of your book is as important as the words on the page.
PUBLISHING SERVICES. Authors are often surprised at the fees involved in self-publishing. The LMCS team will assist in the many steps necessary from obtaining a domain name to use in later promotions to purchasing ISBN numbers – and you may well end up paying less than if you did it all yourself.
PROMOTIONAL STRATEGY. The LMCS Press team helps put your book in the hands of appreciative readers.
Learn more about LMCS Press here.
Everyone makes mistakes. When it happens to you, Lawyers Mutual has your back. For nearly half a century, Lawyers Mutual has been the smart choice for professional liability coverage for North Carolina attorneys. We cover the state from Murphy to Manteo. We insure large firms, solo practitioners and everyone in between. We help new lawyers enter the profession with confidence, and we help keep seasoned veterans safe and successful. The numbers speak for themselves. Lawyers Mutual has been in business since 1977, making us the only insurance carrier to provide continuous protection over that period. Today we insure more than 8000 lawyers in North Carolina. Most of them will stick with us until they retire. Why? Because they know we are here for them today and will be here tomorrow, bringing protection and peace of mind in turbulent times. Visit our website, give us a call, or ask a colleague why Lawyers Mutual is the smart choice for liability coverage.
LMCS Press: Editorial Services
Editorial consult with author and publishing team to refine book scope, concept, and length
Identify your Ideal Reader
Identify your Core Concepts
Develop a Title and Sub-title
Prepare a Working Outline
Prepare an Organizing Structure
Prepare an Editorial Calendar
Provide accountability to meet deadlines
Serve as book coach with on-call availability when problems arise of progress stalls
Professional proofreading and line editing
Professional copy-editing of final manuscript
Author and Design Team consult to create a design plan that will move your book into the hands of readers.
Create a Book Cover with a design matching the theme and content of the book using stock art, custom illustrations or custom photography.
Layout of chapters and pages including font and chapter design
Create appendix
Coordination of file uploads
Publishing Services
Publication checklist
Purchase ISBN package
Upload book to publishing platform
Conversion to e-Book
Purchase the domain name for the book promotion website
Create website to promote the book
LMCS Press: Promotional Services
Create a targeted communication plan to increase awareness and sales of the book
Create book pitch to market the book
Create social media campaign
Research book review opportunities
Research speaking opportunities, book readings or partnership opportunities
Why choose Lawyers Mutual for your financial protection? One reason is experience. Lawyers Mutual has been in business since 1977 and insures more than 8000 lawyers in North Carolina. We've been providing continuous protection from professional liability to NC lawyers longer than any other insurance company. Another reason is stability. The company's financial strength is absolute. Since 1999, Lawyers Mutual has paid dividends fourteen times, with more than $8 million dollars returned to policyholders since 2011. Want even more reasons? Visit our website, give us a call, or ask a colleague why Lawyers Mutual is the smart choice for liability coverage.