Legal Prognosticators See Turmoil in 2017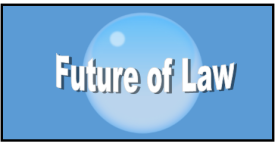 The start of a new year means it's time to dust off the crystal ball and see what's in store for the legal profession in 2017.
For that, we turn to the ABA, which convened a panel of law practice experts to predict trends for the coming year. The group included practicing attorneys, law school deans, tech professionals and corporate counsel.
Following are some of their observations.
Clients and Practice Trends
Law Schools and Legal Education
Technology and Data Security
Take hope. The more things change, the more they stay the same. All the experts agree on one point: those lawyers who focus on the fundamentals of providing superior, committed service to their clients will enjoy a happy and prosperous 2017.
Sources: