Legal Marketing Stress is Soaring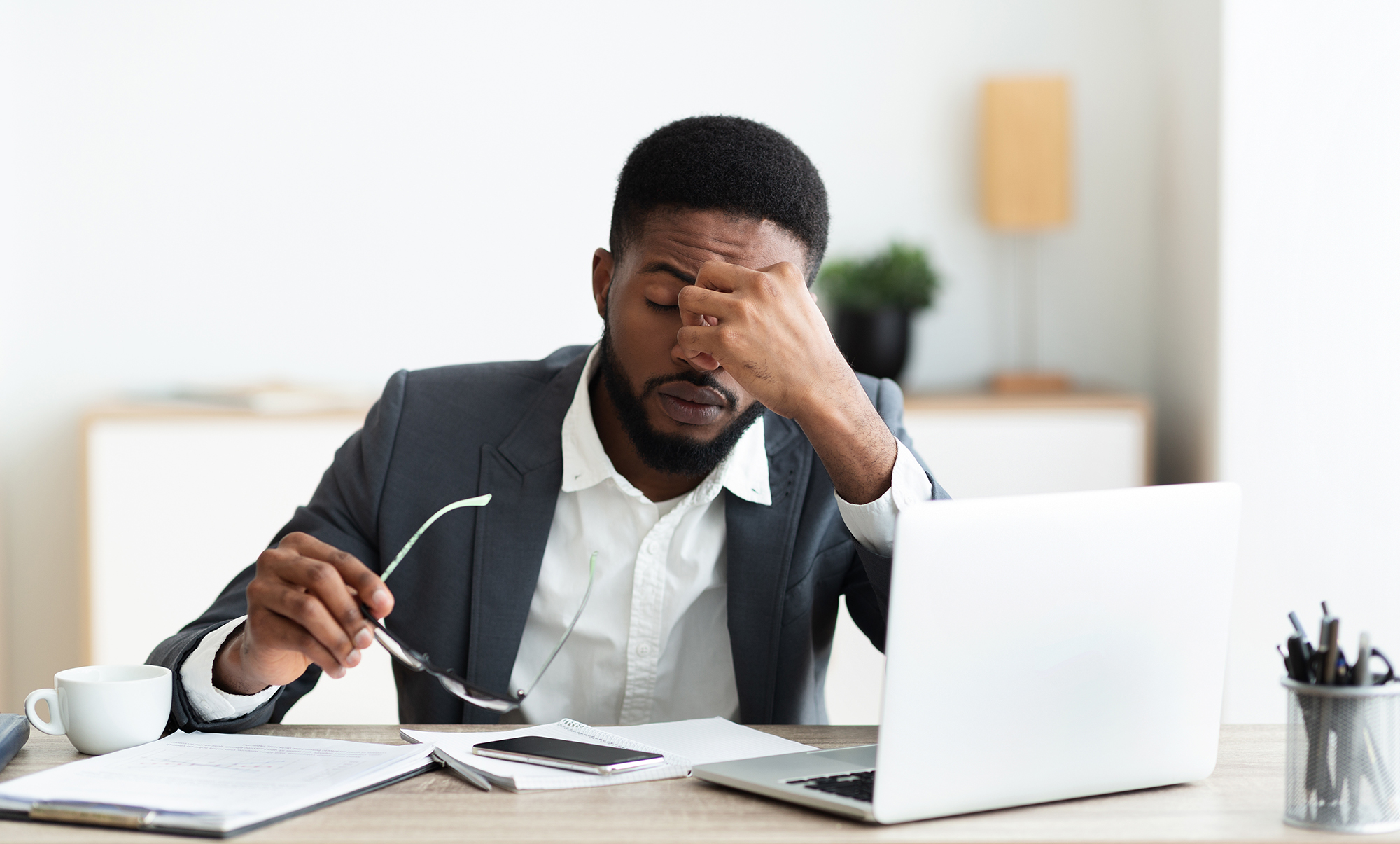 The past year has been challenging for lawyers – but it's been even more challenging for legal marketers.
Health and safety concerns, coupled with the economic collapse, have made life difficult for those who work in law firm marketing and business development.
An eye-popping 96 percent say they have "significant stress" on the job, and 79 percent say that stress has soared during the pandemic. In addition, 71 percent say they often feel overwhelmed at work.
Those are some of the findings from the 2020 Legal Marketing Mental Wellness Report.
"Law firm marketing and business development staff are stressed-out and the COVID-19 pandemic has only ratcheted up the pressure," says the report from by fSquared Marketing. "Legal marketers have seen their workloads increase this year, as they maintain firm communications and respond to the challenges of this crisis. They are working hard to ensure their firms are providing timely updates, maintaining strong relationships with clients, and adapting to remote working and new communication channels such as webinar presentations and virtual conferences. At the same time, many professionals have had the threat of layoffs hanging over their heads or seen their marketing budgets slashed and projects put on hold."
You'll be kept on top of marketing and messaging trends when you have professional liability insurance coverage with Lawyers Mutual. Our Practice Reimagined newsletter is full of tips and information to keep you safe and successful.
2020 Legal Marketing Mental Wellness Report
Here are some of the key takeaways from the 2020 Legal Marketing Mental Wellness Report (all quotes are from fSquared Marketing):
Close to 80 percent of respondents said their stress was a 7 or higher on a 1-10 scale; 67 percent said stress was negatively impacting their ability to concentrate on the task at hand; 63 percent said work stress was affecting the quality of their sleep; 48 percent said stress gave them headaches, stomach pain or some other physical symptom.
A big challenge facing marketers is overwork. This is often compounded by a lack of understanding of the marketer's role and a lack of respect from lawyers.
Many marketers say they are routinely dismissed as "non-lawyers" and two-thirds say lawyers don't fully understand their role.
Even so, marketers say they think they bring value to the table, with 93 percent saying they had "an important role to play at their firm."
Seventy-two (72) percent say legal marketing is more stressful than marketing in other fields.
Among the stress-inducing factors: a law firm culture of perfection, the rigidly hierarchical nature of most firms, and the billable-hour model.
Seventy-nine (79) percent said access to training is the number one thing that would help them alleviate stress, followed by having more external marketing resources to provide assistance on projects.
Source: 2020 Legal Marketing Mental Wellness Report
Jay Reeves is author of The Most Powerful Attorney in the World. He practiced law in North Carolina and South Carolina. Now he writes and speaks at CLEs, keynotes and in-firm presentations on lawyer professionalism and well-being. He runs Your Law Life LLC, which offers confidential, one-on-one consultations to sharpen your firm's mission and design an excellent Law Life. Contact jay@yourlawlife.com or 919-619-2441.