Leaving the Fast-Track to Become a Life Student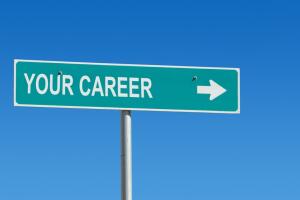 Success means different things to different people.
To Jason Garner – a former global CEO who twice made Fortune magazine's "Top 20 Highest Paid Under 40" list – it means exiting the fast-track to become a more or less permanent student.
"I consider myself a student — just like you," he says in this interview. "I don't ever want to lose that feeling. You know what I mean? The humility and wonder that goes into approaching each day wondering, what will I learn today? That's what life is all about for me. In my life I got so wrapped up in things having to go the way I wanted them to go that I became a bully towards myself and others — always wanting to be right or else."
Professionally, Garner has been right more often than not. He has had the type of career most people dream of.  After college he entered the world of corporate entertainment and soon became CEO of Global Music at Live Nation, the nation's largest concert promotions company. He made lots of money. He lived an exciting life.
But he ditched all that to immerse himself in meditation, yoga and spiritual exploration. As he writes in his book "And I Breathed: My Journey from a Life of Matter to a Life that Matters," he quit hanging out with rock stars to seek out new mentors, some of whom taught him how to do nothing but sit quietly for hours, even days at a time.
Now he spends his time coaching, writing and blogging about his life journey.
Learn About Life While Learning the Law
Garner says you don't have to choose between being professionally successful and spiritually healthy. He says you can have both.
 Following are some of his observations:
On balance. "This, for me, is balance — a life of material success combined with love and care for myself. In my experience, that day didn't come. I just kept prioritizing business success over my own well-being. I was constantly sending a message to myself that my feelings didn't matter. As we look around ourselves we see the toll that practice is taking on our community — so many people we know are sick, worn-out and feeling unloved. That no longer meets my definition of success. At the same time, I also don't think we have to check out of life and business to find true success."
On the importance of daily routine. "What I've found really helpful is to develop a practice of caring for myself that I do every day, regardless of what new business or learning opportunity I'm engaged with in the moment. This is a really important experience for me because it says that my feelings matter too. Just like a school or work deadline is important so is the health of my body, mind and spirit. I begin each day by stretching into the day with yoga. This doesn't have to be complicated. It's really just a chance to stretch my body and open myself up to the experience of the day. After stretching I sit quietly in meditation. Sitting in meditation is simply a time that I dedicate to being present with myself. The third part of my daily practice is loving my cells by eating nutrient-dense foods."
On spirituality. "I can pinch myself and experience my physical body. I can emotionally feel something and experience the emotional me. And then there is something else … something larger that I know I'm part of. It's the part of me that is connected to nature and to other beings … my spirit."
On self-worth. "My entire self-worth was centered around the work I was creating. So I was good on the days that a concert sold a lot of tickets and I was bad on the days when a show didn't go well or an artist was unhappy with something my team had done. This created a lot of pain and suffering. We will always want to do good, to win and to share our life's work with others. I just found that I needed to have a place where none of that mattered, where I knew I was perfect just the way I was and where my feelings mattered. I try to keep that front and center now in my life — I take time to laugh, to play and to find the wonder in everyday life."
On being both a spiritual and a business person. "I think the answer is 100 percent yes. In fact, in many ways they are one in the same. I don't look at my life as buckets — a spiritual bucket and a business bucket, it's just one big bucket called life. So from that perspective you can have any job you want and, in the process, care for yourself and create a life that nurtures you."
Garner acknowledges he doesn't have all the answers. "I don't ever want to be the guy who comes into a situation and says, I've got it all figured out."
What he does know is what works for him. And in the process he redefined his meaning of personal success.
Source:
Jay Reeves a/k/a The Risk Man is an attorney who has practiced North Carolina and South Carolina. Formerly he was Legal Editor at Lawyers Weekly and Risk Manager at Lawyers Mutual. Contact him at jay.reeves@ymail.com