Leadership Starts Early in Your Law Career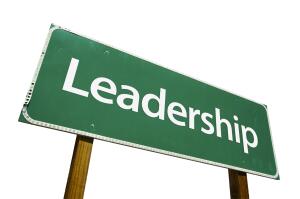 Leadership reveals itself in different ways.
Sometimes it is quiet, almost invisible. Other times it is bold and brash.
Leadership can be taught, learned and modeled. We can't always predict when it will emerge, but we have no trouble recognizing it when it does.
Another truth: the sooner we develop essential leadership skills – like team-building, persistence and communication – the quicker we can become influencers ourselves.
That's why the N.C. Bar Association's "Leadership Academy" is such a great idea.
Training Future Leaders
Started in 2011 by the NCBA's Young Lawyer Initiatives Task Force, the Leadership Academy has a simple mission: to train young lawyers to become more effective leaders in their communities.
In this instance, the word "community" is broadly defined. It includes individual firms and the profession as a whole, as well as any other organizations – local, state, national, even international – young lawyers are involved with.
Here is the Leadership Academy Class of 2015:
Lauren Arnette, Ward and Smith, New Bern
Jennifer Blue, N.C. Prisoner Legal Services, Raleigh
Kris Cook, Legal Aid of North Carolina, Ahoskie
Julie Cronin, Millberg Gordon Steward, Raleigh
Charles Cushman, Dunn, Pittman, Skinner & Cushman, New Bern
Whitney Frye, N.C. High School Athletic Association, Greensboro
Jeff Goss, Ridenour & Goss, Sylva
Brooks Jaffa, Cranford, Buckley, Schultze, Tomchin, Allen & Buie, Charlotte
Dionne Jenkins, Forsyth County School Attorney's Office, Winston-Salem
Corinne Jones, Smith Moore Leatherwood, Greensboro
Jesse Jones, Smith Anderson, Raleigh
Leslie Lasher, Teague Campbell Dennis & Gorham, Wake Forest
Justin Lockamy, Warrick, Bradshaw & Lockamy, Clinton
Lauren Page, Lauren Page Law, Wilmington
Zeb Smathers, Smathers and Smathers, Canton
Bryan Starrett, Brooks Pierce McLendon Humphrey & Leonard, Greensboro
The NCBA is partnering with Level Up Leadership of Raleigh to provide this year's training, which will be delivered by Joy and Rich Ruhmann.
Patti Ramseur, a former chair of the Young Lawyers Division and current member of the NCBA Board of Governors, serves as chair of the NCBA Leadership Academy initiative.
How can you grow your own leadership skills? How can you encourage it in your firm?
Source: North Carolina Bar Association http://www.ncbar.org/news/leadership-academy-class-selected-for-2015/
Jay Reeves a/k/a The Risk Man is an attorney who has practiced North Carolina and South Carolina. Formerly he was Legal Editor at Lawyers Weekly and Risk Manager at Lawyers Mutual. Contact him at jay.reeves@ymail.com.