Lawyers Sues for $1.1 Million After Scathing Yelp Review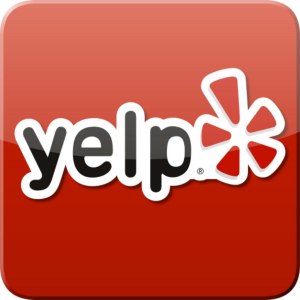 It's no fun being on the receiving end of an unfavorable review on Yelp, Avvo or Facebook.
The bad press is out there for the whole world to see, and you feel powerless to do anything about it.
But one sole practitioner in Chicago has turned the tables by going Rambo on a former client who blasted her on Yelp as a "legal predator" and "con artist."
The lawyer is seeking $1.1 million in a defamation lawsuit against a California man who responded to her ad on Craigslist offering her services as a "legal ghostwriter." He hired her in this capacity to assist another Illinois lawyer who was representing him in a litigation matter.
The client signed an engagement agreement and paid a retainer of $4,000. The lawyer began working on the case at $315 an hour. When the initial payment was depleted, the lawyer charged the client's credit card an additional $9,000. That's when the relationship went south, according to the ABA Journal.
"False and Malicious" Yelp Review
The client disputed the credit card charges. He made repeated calls to the attorney and left harassing and obscene messages. He billed her office for a "refund" and sent invoices through PayPal. He filed complaints with the Chicago Bar Association and the Illinois Attorney Disciplinary Commission, which were resolved in the lawyer's favor, according to the ABA Journal.
He also posted the following review – which the lawyer describes as false and malicious – on Yelp:
"Craig's list legal predator - not your legal advocate. Alissa Levin represents herself as a legal ghost writer expert on Craig's list. That should have been my first red flag. She is nothing more than a con artist who prays on people in legal trouble like yours truly. She was supposed to draft and file my motion for summary judgment as well as final reply brief for a budget of $4000. Instead she blew through the budget then quit when I refused to pay her supplemental bill of $9167 which she illegally charged to my credit card that later was recovered by my credit card company due to a fraudulent transaction. Her pleadings were also stricken by the court which made them worthless and she was not even aware of how to draft an affidavit that does not require a notarized signature. The ARDC later advised me never to hire an attorney off Craig's list and now I know why as those prowling it like Ms. Levin are only looking to take advantage of those already victimized by the legal system. You have been warned"
Counsel responded with a federal court lawsuit alleging defamation and false light. You can read the complaint here.
Red Flags Waving?
Hindsight is always crystal-clear. But from this risk manager's perspective, there were some early warning signs that this representation was not going to end well.
For starters, advertising on Craiglist is unlikely to attract A-list clients. This particular client lived all the way across the country in California, and it is unclear if the parties ever personally met.
In addition, the client was already unhappy with his current lawyer. This is never a good sign. Not to mention the fact that agreeing to serve as a "legal ghostwriter" might be a risky practice niche in the best of circumstances.
Why People Post Bad Reviews
Here are some of the reasons behind negative reviews of lawyers online, according to The Modern Firm:
·         Competing lawyers trying to bring down the competition.
·         People who leave a review for the wrong attorney.
·         Family members who are upset on behalf of the client.
·         Opposing parties who are angry at their own outcomes.
·         Unscrupulous marketing companies trying to discredit their client's competitors.
·         People who are mad that the lawyer would not represent them or didn't think their case had merit.
·         Folks who get angry that their initial phone call wasn't returned.
·         Clients who stopped paying / thought the billing was too much.
·         A genuinely dissatisfied client who is mad because the lawyer actually screwed up.
Sources:
·         -ABA Journal http://www.abajournal.com/news/article/chicago_solo_files_1.1m_defamation_suit_against_ex_client_for_alleged_legal
·         -Levin v. Abramson US District Court, Northern District of Illinois, Eastern Divison
·         1:18-cv-01723 https://dlbjbjzgnk95t.cloudfront.net/1020000/1020567/show_temp%20(42).pdf
·         -The Modern Firm https://www.themodernfirm.com/blog/qotw/how-should-an-attorney-handle-negative-online-reviews/