Lawyers Mutual Ranks the Top Christmas Films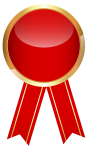 Forty years ago, lawyers in North Carolina had a special reason to celebrate at Christmas.
After suffering through a protracted crisis where malpractice insurance was difficult or impossible to obtain, they happily discovered a gift of liability protection under their tree.
It came from a brand-new company called Lawyers Mutual, the first lawyer-owned and operated professional liability carrier in the country.
In the decades since its creation in 1977, Lawyers Mutual has continued to ring in the New Year with its insureds across the state.
Meanwhile, in December of 1977, people around the country were gathering around their television sets for the ABC movie special "It Happened One Christmas," starring Marlo Thomas and Orson Welles. It was a gender-reversal remake of the classic "It's a Wonderful Life," and it was one of the highest-rated shows of the holiday season.
40 Top Christmas Movies
Looking for some seasonal cinema? In honor of Lawyers Mutual's 40th birthday, here are 40 top Christmas movies of all-time, as rated by Rotten Tomatoes and other review sites. Included are a few surprising picks that aren't traditional Christmas films but have a yuletide connection:
It's A Wonderful Life
Miracle on 34th Street (1947)
Holiday Inn
National Lampoon's Christmas Vacation
The Polar Express
Scrooged
Elf
A Christmas Carol
A Charlie Brown Christmas
Love Actually
How The Grinch Stole Christmas (1966 animated)
How the Grinch Stole Christmas (2000)
The Muppet Christmas Carol
A Christmas Story
The Apartment
Babes in Toyland
The Nightmare Before Christmas
Gremlins
Home Alone
Trading Places
Rudolph The Red-Nosed Reindeer
Serendipity
Batman Returns
Frosty the Snowman
Christmas in Connecticut
A Midnight Clear
3 Godfathers
Meet Me in St. Louis
Lethal Weapon
The Santa Clause
Tangerine
The Shop Around the Corner
The Bishop's Wife
In Bruges
Bad Santa
Joyeux Noel
Meet John Doe
Ernest Saves Christmas
Arthur Christmas
Santa Claus Conquers The Martians
So what movies would you add – or subtract – from the list?
Sources:
Rotten Tomatoes https://editorial.rottentomatoes.com/guide/best-christmas-movies/4/
Good Housekeeping http://www.goodhousekeeping.com/holidays/christmas-ideas/g1315/best-christmas-movies/