Lawyers Mutual Opens Free Lending Library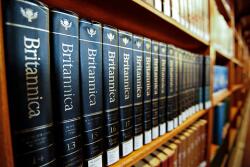 It's almost that time of year for stretching out on the beach or relaxing in a hammock with a good book.
And Lawyers Mutual has a selection that you will make you smarter and safer – absolutely free.
Lawyers Mutual has set up a Lending Library for insured lawyers, law firms and their staffs. The shelves are stocked with titles that will appeal to solos and senior partners, job seekers and rainmakers.
You can check out a volume on unbundling legal services and uploading software. Hanging out a shingle and winding down a practice. Hiring a secretary and firing a client.
Browse the legal aisles by going to the Lawyers Mutual website and clicking on Risk Management Resources. From there, click Lending Library. 
You will be given a shopping cart just like at a commercial bookstore. Only this one is free to all Lawyers Mutual insureds.
The books are arranged by title and topic: Client Relations, Ethics, Law Practice Management, Risk Management, Social Media, Substantive Law and Technology.
There is a review function so you can what others have to say about the publication.
Here is a sampling of 10 Titles From Lawyers Mutual's Lending Library:
Practicing Law in Small Town America, by Richard L. Hermann. Paints a picture of what small-town practice is like in its rich diversity, examines how local practitioners got to where they are, and details what an aspiring small-town lawyer needs to know and do in order to locate in – or relocate to – a small community.
Guerrilla Tactics for Getting the Legal Job of Your Dreams, by Kimm Alayne Walton, JD. This book leads you step-by-step through everything you need to do to nail down that perfect job. You'll learn hundreds of simple-to-use strategies that will get you exactly where you want to go.
Flying Solo, by K. William Gibson. Whether you are thinking of going solo, new to the solo life, or a seasoned practitioner, Flying Solo provides time-tested answers to real-life questions.
Customer Service: New Rules for a Social Media World, by Peter Shankman. Using social media, you can deliver amazing customer service–and generate an army of fans who'll promote you in good times and rescue you from disaster.
Facebook in One Hour for Lawyers, by Dennis Kennedy & Allison C. Shields. This will show any attorney – from Facebook novices to advanced users – how to use Facebook for both professional and personal purposes.
Lawyers at Midlife, by Michael Long, John Clyde, Pat Funk. A personal and financial retirement planner for lawyers.
Limited Scope Legal Services, by Stephanie L. Kimbro. Practical, tested solutions for setting up unbundled practices in your firm.
Model Rules of Professional Conduct 2012 Edition, by the American Bar Association. Federal, state, and local courts in all jurisdictions look to these rules for guidance in resolving lawyer malpractice cases, disciplinary actions, disqualification issues, sanctions questions and much more.
 North Carolina Small Law Office Resource Manual Fifth Edition (2011), by The North Carolina Bar Association. The totally revised and updated 2011 N.C. Small Law Office Resource Manual and Forms CD is designed to provide practical and concise answers to many everyday law practice management questions.
And what library would be complete without a copy of that old warhorse: How to Start and Build a Law Practice, by Jay G. Foonberg.
It's packed with more than 600 pages of guidance on identifying the right location, finding clients, setting fees, managing your office, maintaining an ethical and responsible practice, maximizing available resources, upholding your standards, and embracing your inner Jay Foonberg.
 Jay Reeves a/k/a The Risk Man is an attorney licensed in North Carolina (active) and South Carolina (inactive). Formerly he was Legal Editor at Lawyers Weekly and Risk Manager at Lawyers Mutual. Have I mentioned that I met Jay Foonberg? Contact jay.reeves@ymail.com, phone 919-619-2441.