Lawyers Mutual Managing Partners Summit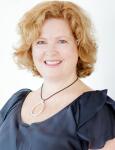 Lawyers Mutual is gearing up for our inaugural Managing Partners Summit which will be held on May 22nd at the NC State Bar Building. The Managing Partners Summit is designed to promote learning and opportunities for law firm leaders to build more profitable and sustainable law firms. We had a chance to talk with Vice President of Client Services, Camille Stell about this exciting new program and why it's important to the legal community.
LM: What led to the planning of the Managing Partners Summit? 
CS: There are similar programs out there for regional law firms and for BigLaw firms, but nothing specific for North Carolina firms. I think there is a need for law firm leaders to have a place to meet and exchange ideas, especially in the rapidly changing legal environment.
LM: Jordan Furlong is the keynote speaker for this event. How did you go about selecting a speaker for this event?
CS: Lawyers Mutual brought Jordan to our company about 5 years ago to assist us with strategic planning. We enjoyed getting to know Jordan. Plus, he is the expert on the changing legal landscape. I believe his perspective and presentation will be valuable to North Carolina law firms who are trying to adapt and innovate.
LM: What topics will be covered at the Managing Partners Summit?
CS: Jordan kicks off the day with a look at the future of law. Speakers on the topic of succession planning, transitions and strategic growth include Tom Lenfestey, lawyer and owner of The Law Practice Exchange, a broker for buying/selling law practices; Julie Beavers who will discuss Ward & Smith's approach to succession planning; and Dan Atcheson with Special Counsel, who will discuss growth strategies. Robynn Moraites is well-known in the legal community from the State Bar's Lawyer Assistance Program and she will present ideas for firms dealing with impaired lawyers. We have identified a few NC law firms including the Forrest Firm and McIlveen Family Law who are going to talk about innovations they are trying at their firms. Finally, we will end the day with roundtable discussions about challenges and solutions for 21stcentury law firms.
LM: Who is invited to this event?
CS: This event is best suited for those law firms who are large enough to have identified a managing partner or management committee.
LM: What do you hope attendees take away from this event?
CS: Managing a law firm is not for the faint of heart. I hope this Summit provides education and networking that makes that job slightly easier!
LM: This event offers networking opportunities for attendees. How important is networking in the legal community?
CS: It can be hard for any of us to ask for help. My goal is to provide networking opportunities that allow legal professionals to connect with resources outside of their own firms. Networking is not about taking, it's about building relationships that are mutually beneficial. When we learn from each other, all of us benefit.
LM: You travel across the state each year speaking at firms and law schools. What seems to be a reoccurring topic of discussion?
CS: Some of the hot topics these days include: succession planning, compensation models, recruiting and retaining millennial lawyers, law firm benefits, navigating treatment of impaired lawyers, and when to hire law firm administration such as a Director of Administration or COO.
LM: Is there anything else about the Managing Partners Summit that I haven't asked that you would like to add?
CS: Lawyers Mutual has built their reputation on "lawyers helping lawyers". The Summit is designed to take that level of help to the next level. I hope you can join us!
For more information about the Managing Partners Summit contact Camille Stell at:
800.662.8843 or Camille@lawyersmutualnc.com
Register here