Lawyer Suspended for Coaching Client in Virtual Trial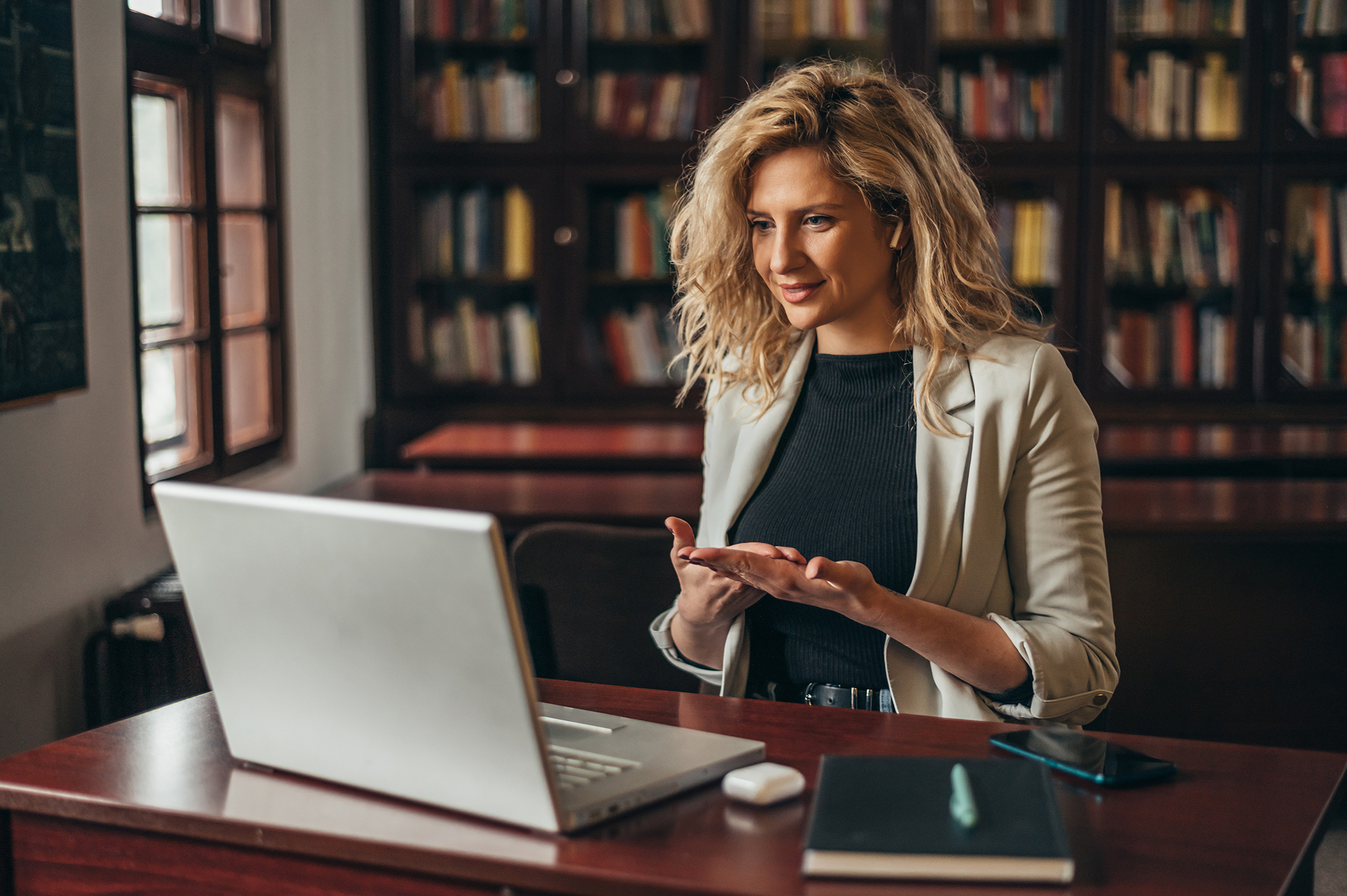 Here's some risk management advice: if you're in a virtual trial, don't use the chat function to coach your client while testifying.
You might wind up having your law license suspended.
That's what happened to an Arizona lawyer who consented to a two-month suspension after being reported to disciplinary authorities for messaging a divorce client while she was being questioned at trial.
"During the dissolution trial – which was conducted by video using GoToMeeting – Respondent utilized the chat feature to advise his client how to answer questions during her cross-examination," according to the January 21 disciplinary order from the State Bar of Arizona. "The court was unaware this was happening during trial but later viewed the chat messages, referred the matter to the State Bar, and issued a minute entry discussing the impropriety of Respondent's conduct."
The attorney admitted violating Arizona's rules of professional conduct regarding fairness to opposing party; conduct involving dishonesty, fraud, deceit or misrepresentation; and conduct prejudicial to the administration of justice.
Read the disciplinary order here.
Read an article in the ABA Journal on the case here.Lawyers Mutual is here for you. Our Byte of Prevention blog brings you vital news, alerts and practice management pointers for North Carolina law firms. Our Client Services Department is available to help you work through challenges, whether it's building teamwork or improving your bottom line. And our Claims Department is by your side when trouble strikes. Stay ahead of the curve by being insured with Lawyers Mutual.
NC Rule of Professional Conduct 3.4
Fairness to Opposing Party and Counsel
A lawyer shall not:
(a) unlawfully obstruct another party's access to evidence or unlawfully alter, destroy or conceal a document or other material having potential evidentiary value. A lawyer shall not counsel or assist another person to do any such act;
(b) falsify evidence, counsel or assist a witness to testify falsely, counsel or assist a witness to hide or leave the jurisdiction for the purpose of being unavailable as a witness, or offer an inducement to a witness that is prohibited by law;
(c) knowingly disobey or advise a client or any other person to disobey an obligation under the rules of a tribunal, except a lawyer acting in good faith may take appropriate steps to test the validity of such an obligation;
(d) in pretrial procedure,
(1) make a frivolous discovery request,
(2) fail to make a reasonably diligent effort to comply with a legally proper discovery request by an opposing party, or
(3) fail to disclose evidence or information that the lawyer knew, or reasonably should have known, was subject to disclosure under applicable law, rules of procedure or evidence, or court opinions;
(e) in trial, allude to any matter that the lawyer does not reasonably believe is relevant or that will not be supported by admissible evidence, assert personal knowledge of facts in issue except when testifying as a witness, ask an irrelevant question that is intended to degrade a witness, or state a personal opinion as to the justness of a cause, the credibility of a witness, the culpability of a civil litigant, or the guilt or innocence of an accused; or
(f) request a person other than a client to refrain from voluntarily giving relevant information to another party unless:
(1) the person is a relative or a managerial employee or other agent of a client; and
(2) the lawyer reasonably believes that the person's interests will not be adversely affected by refraining from giving such information.
Lawyers Mutual is on your side as you adjust to practicing law post-COVID. Our email newsletter "Practice Reimagined" offers timely tips, pointers and valuable links on wellness, work-life balance and quality of life – delivered straight to your in-box. Lawyers helping lawyers. It's what we've been doing more than 40 years.