Lawyer Commits Malpractice … In Malpractice Suit Against Lawyer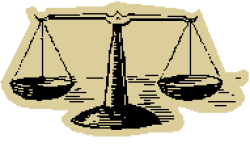 A lawyer in Tennessee committed what looks like obvious malpractice by filing a claim after the applicable statute of limitations had expired.
Nothing particularly newsworthy there.
What makes the case interesting is the fact that the blown statute came in a lawsuit against another attorney for – you guessed it – missing a statute of limitations.
The scenario in Frazier v. Jackson (Civil Action No. 3:12cv0564; U.S. Eastern District, Tenn) is like an O. Henry story that ends on a note of dramatic irony … or perhaps an Escher drawing of a lizard eating a lizard eating a lizard.
Beyond these artistic analogies are a number of risk management lessons.
First, the facts.
Latent Claims and Choice of Law
The underlying case was a mesothelioma claim. This was problem number one. In such cases – sometimes called long-term latency cases – calculating the statute of limitations can be tricky. Symptoms may not appear for years or even decades after the initial injury. Causation can be difficult to prove.
The case also presented civil procedure issues that would have tied even the most brilliant law professor in knots.
The plaintiff was a Tennessee resident when the underlying case was filed but had been exposed to asbestos while working in Illinois. The defendants were primarily Alabama law firms and attorneys. The underlying lawsuit was pending in an Alabama state court when it was dismissed – after having been originally filed in Mississippi. The malpractice lawsuit against the Alabama attorneys was filed in Tennessee.
Got all that? It get betters – or worse, depending on your perspective.
"The Tennessee federal court applied Tennessee law which has a one-year statute of limitations for malpractice actions," according to one online commentator. "Plaintiff argued that Alabama law, with a two-year statute of limitations, should have applied."
"The court found that plaintiff's new counsel in the underlying case, who was also malpractice counsel, was aware of possible statute of limitations issues in the underlying case by October 2011 at the latest, and thus the plaintiff's malpractice claim had accrued by that time, even though the underlying case was not dismissed until 2012. The case was filed more than a year after the accrual date and was barred under Tennessee law."
The court's holding meant that the plaintiff should have filed the malpractice action while the underlying case was still pending. This would have been awkward, to say the least. But the court suggested it should have been filed anyway, then stayed pending final resolution of the underlying case.
3 Risk Management Takeaways
One unanswered question: did the lawyer commit malpractice by missing the statute of limitations or for filing in Tennessee instead of Alabama, which had a longer statute of limitations?
Regardless, this attorney's headache might have been avoided if closer attention had been paid to three red flags:
Multistate litigation. Choice-of-law and jurisdictional dangers lurk in cases where the parties, attorneys and cause of action reside in different states.
Jumping into a case in midstream. It's hard enough to steer a case to a successful outcome when you are behind the wheel from beginning to end. It becomes infinitely harder when you slip into the driver's seat while the vehicle is still moving.
Suing for malpractice. One of the challenges of prosecuting a malpractice case is that you not only have to prove a breach of professional care, but you also have to litigate the underlying matter as well.
Jay Reeves a/k/a The Risk Man is an attorney licensed in North Carolina and South Carolina. Formerly he was Legal Editor at Lawyers Weekly and Risk Manager at Lawyers Mutual. Contact jay@lawyersmutualnc.com, phone 919-619-2441.
For more information: