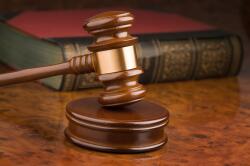 There is an eternal debate over whether practicing law is a business or a profession.
The truth is that it is both, at least for most attorneys not working for the government or teaching at law school.
But even some of the best practitioners are not so great with the financial aspects of their practices. Management, marketing, finance and budgeting are not their strong suits.
Following are some tips on handling the economics of the law office:
Get help. Hire an accountant or bookkeeper to maintain your books and prepare your tax returns. This takes a burden off your shoulders and provides an outside source to monitor your finances. It will also likely save money in the long run. Your financial friends might be an excellent source of referrals. Get a copy of the N.C. State Bar Trust Account Guidelines. Make sure your bookkeeper understands and follows the rules.
Beware of the library trap. Knowing the law and staying abreast of trends is important. But it is easy to get sucked into a trap of purchasing books and educational materials – even in digital and online formats – that you might not need or that you might be able to obtain elsewhere for free. Watch out for annual fees, update costs and hidden charges. Use the courthouse library, the nearest law school, or step across the hall to a neighboring firm with a well-stocked library. Surf the net.
Smart staffing. Take a realistic approach to your staffing needs. Do you really need a full-time receptionist or secretary? Can you lease space where reception services are provided? Consider temp services during crunch periods. On the flip side, an experienced staff can be a financial boom. As you budget, don't overlook expenses less obvious than salary, such as insurance, benefits, and the cost of space to house the new hire. Read the rules of professional conduct regarding supervision of staff and associates. If you share office space, make sure client confidences are protected. Develop and use a personnel manual that covers topics ranging from absenteeism to workers' compensation.
Technology. Computers are great employees. They are reliable and excel at repetitive tasks. They don't take lunch breaks, whine or smoke. Sure, they crash sometimes, but it is no big deal to back them up. Whatever role technology plays in your firm, it is important to choose products that fit your budget and your needs. A solo practitioner might not need a costly calendaring system. A smart phone and pocket day-timer might suffice. If you decide to automate, allow sufficient time for you and your staff to get up to speed.
Sale of law practice. Rule 1.17 of the Rules of Professional Conduct allows the sale of a law practice. Restrictions include the following: (1) upon transfer, the seller ceases practice in North Carolina; (2) the practice is sold in its entirety to a single purchaser, or different areas of practice can be sold to different purchasers in certain circumstances; (3) written notice is sent to each client, and each client is given the opportunity to object or take other action before the client's file is transferred to the buyer; and (4) fees charged to the client may not be increased by reason of the sale.
Do it yourself. You can save lots of money by designing and printing your own letterhead, business cards, newsletters and brochures. Or by building your own website. Technology is opening new DIY avenues daily.
Form of practice. Do you practice in a solo practice, a partnership, or a limited liability company? The organization of your practice will have tax and financial consequences. Consider how to market your practice. Advertising is one way. Other ways: public appearances, pro bono work, seminars, NCBA section membership and civic activities.
Develop a forms bank. Save copies of pleadings and forms that you use regularly. Put these on your computer. Use written letters of engagement, disengagement and nonengagement. Using forms saves time and money. And it reduces risk.
Insure your practice. Professional liability coverage protects you against malpractice. But what if you are sick and unable to work? How will your bills get paid? And what about the risk of theft or office damage? Consider a full range of coverage, including health, disability, long-term care and business owners' protection. Lawyers Mutual does not just sell insurance policies. It sells relationships. Call for help in protecting your professional investment.