Law Grad Job Rates Improve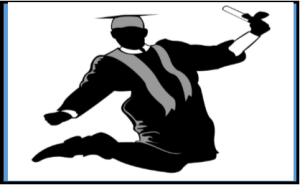 The news is mixed regarding job prospects for new lawyers.
On the one hand, a higher percentage of 2016 graduates have landed full-time work than their 2015 counterparts. On the other hand, there were fewer members of the Class of 2016, so the actual number of new law jobs declined by four percent.
This is according to the latest figures from the ABA Section of Legal Education and Admissions to the Bar. View the data here.
The employment news comes at a time when the ABA is cracking down on law schools for inadequately preparing students to pass the bar exam and misleading them about their post-graduate job prospects. For-profit law schools have come under greatest scrutiny.
Since August 2016, the ABA has censured one school (Valparaiso School of Law) and placed at least three others on probation (Charlotte School of Law, Arizona Summit School of Law and Ave Maria School of Law).
View individual law school outcomes here.
Class of 2016 Job Numbers
A total of 37,124 students graduated from the 204 ABA-accredited law schools in 2016, compared with 39,984 law graduates in 2015 (a seven percent drop).
Seventy-three percent of 2016 grads had found full-time work within 10 months of getting their law degree. This was three percent more than the year before.
The bottom line: while a higher percentage of recent grads are finding work, the number of jobs dropped by nearly 3,000.
Here are some other statistics:
667 members of the Class of 2016 have accepted part-time law jobs (751 in 2015).
538 grads opened solo practices in 2016 (688 in 2015).
4,459 took government law jobs in 2016 (4,655 in 2015).
3,271 were unemployed or still seeking work in 2016 (3,871 in 2015).
3,327 took clerkships in 2016 (3,368 in 2015).
Did you graduate from law school in 2015 or 2016? What is your job status?
Sources:
Ave Maria School of Law (Aug 2016) http://www.americanbar.org/content/dam/aba/administrative/legal_education_and_admissions_to_the_bar/governancedocuments/2016_august_ave_maria_public_notice_of_specific_remedial_action.authcheckdam.pdf